With consumer demands for ingredients and the development of a regulated market, the cosmetic industry is paying more and more attention to the development of standards for raw material ingredients.
In 2021, the Central Committee of the Communist Party of China and the State Council issued the "National Standardization Development Outline", and in the same year, the "Guangdong Province to promote the high-quality development of cosmetics industry implementation plan" was introduced to further promote the standardized development of the industry and promote the development and application of raw materials.
In February of this year, the China Association for the Promotion of International Science and Technology led T/CI 016-2023Nicotinamide for CosmeticsGroup standards, officially released and implemented in the national group standards information platform. Recently, China International Economic and Technical Cooperation Promotion Association is leading the development ofProduct Requirements and Test Methods for Nicotinamide Adenine DinucleotideGroup standards.
As a synthetic biology company, we are deeply involved in "medical, food, beauty and safety", and have a rich library of pure substances and technical lines in the field of personal care, and participated in the development of the two aforementioned group standards.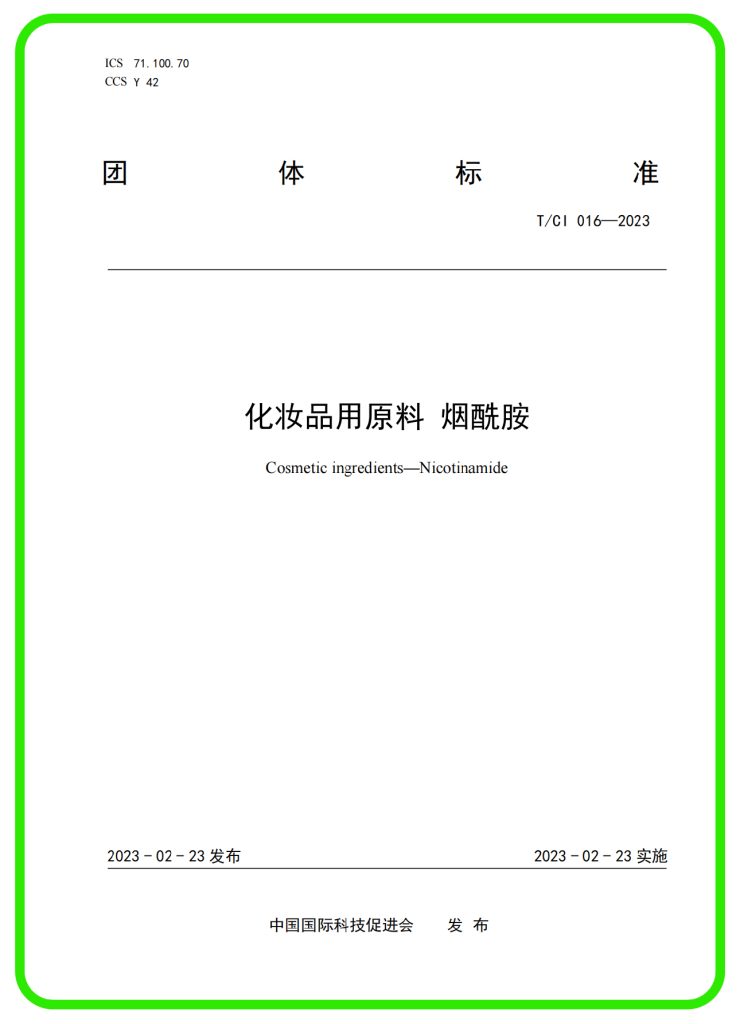 Niacinamide is widely used in medicine, food, feed, beauty and other fields, and its role as a netflix whitening ingredient has been attracting attention. Beauty Fix Big Data shows that currently there are 161,909 valid cosmetic products containing niacinamide on record.
However, the current national standard is based on the characterization, identification and determination methods, and there is still room for improvement of the product requirements for nicotinamide application in cosmetics.
Nicotinamide for CosmeticsSpecified the requirements of cosmetic raw materials niacinamide, test methods, inspection rules, marking, packaging, transportation, storage and shelf life, applicable to 3-methylpyridine as the main raw material, using chemical synthesis or biosynthesis method, can be used as cosmetic raw materials of niacinamide.
Among them, compared with the same type of group standards, "cosmetic raw materials niacinamide" physical and chemical indicators are more stringent, andRequires nicotinamide purity up to 99% and above, consistent with current national standards.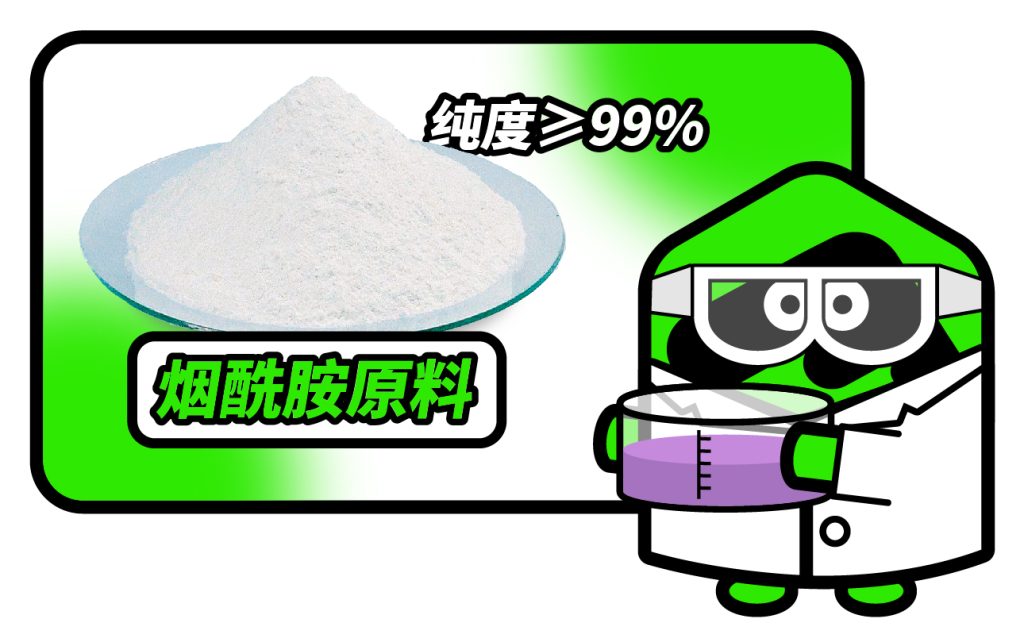 In additionProduct Requirements and Test Methods for Nicotinamide Adenine DinucleotideFurther specifies the requirements and test methods for nicotinamide adenine dinucleotide, applicable to the quality control of nicotinamide adenine dinucleotide, broadening its standardized application in cosmetics, food, medicine and other fields.
The standard has high requirements for health indicators, stipulating that the total number of bacterial colonies ≤ 500 CFU/g, and heavy metal content is also under strict control.It responds to the high standard and high quality demand of brands and consumers, and will play a positive leading role in the industry application and marketing of nicotinamide.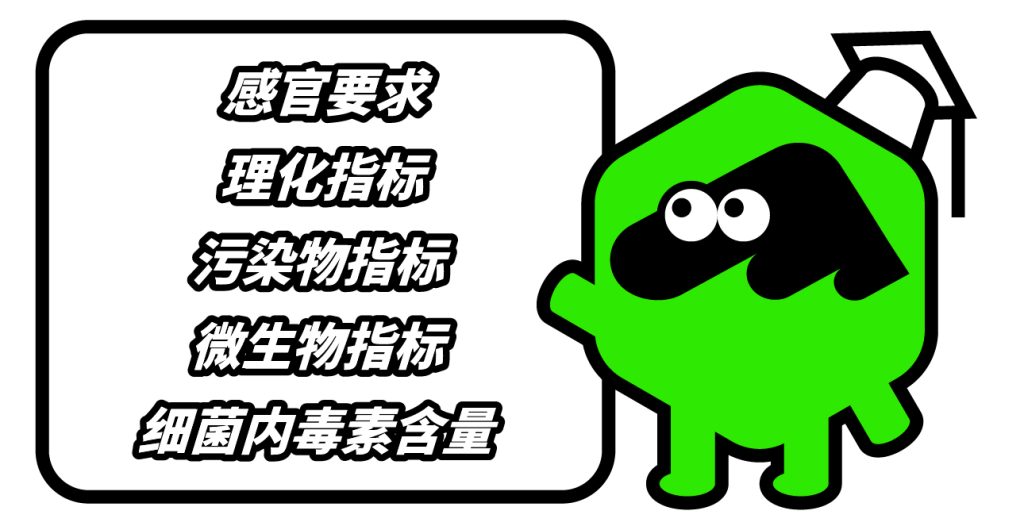 With the release of various types of group standards for ingredients, the beauty industry for the use of raw materials is increasingly high threshold.The advantages of synthetic biological beauty applications are becoming more and more significant, and the efficacy, safety, green and other quality assurance brought by biosynthesis will provide more sustainable value for brands and end consumers.
StateCreative is committed to creating synthetic biological pure beauty solutions, promoting raw material R&D and application innovation, building a standardized and benign industry ecology together with peers, and opening a new pattern of beauty industry with high standard positioning, high starting point and high quality development. Everything grows and foresees a bright future.