ⓒ TideTron. All rights reserved.
Tidetron
One of The World's First Synthetic Biology Manufacturing Platforms to Realize Mass Production of Various Substances
 

As a cutting-edge platform in the field of global synthetic biology,
Tidetron takes the original Tidetron Altra platform-type strain library and component library as the technical engine.
We have solved the industrial problems of transforming and applying scientific research achievements and established a chain covering from R&D to production.
We can provide integrated enterprise-universities-researches solutions for various industries to meet their demands for green, premium raw materials.
Furthermore,we are making bio-manufacturing to lead a green life and more people to achieve the carbon peaking and carbon neutrality goals.
RAW MATERIALS SOLD ROUTINELY
Customizable Green Solutions
Bio-Manufacturing Platforms of Mass Production of Various Substances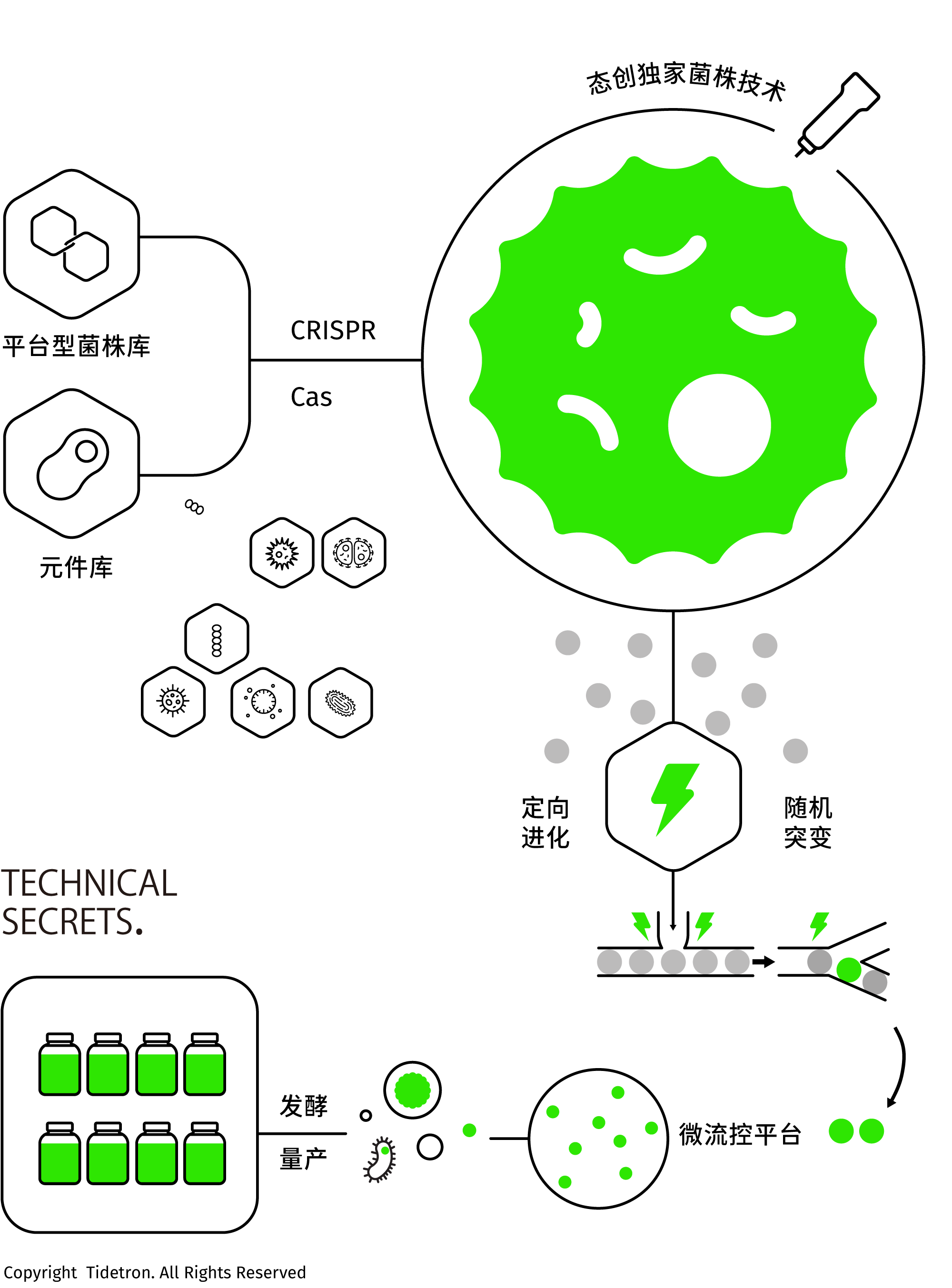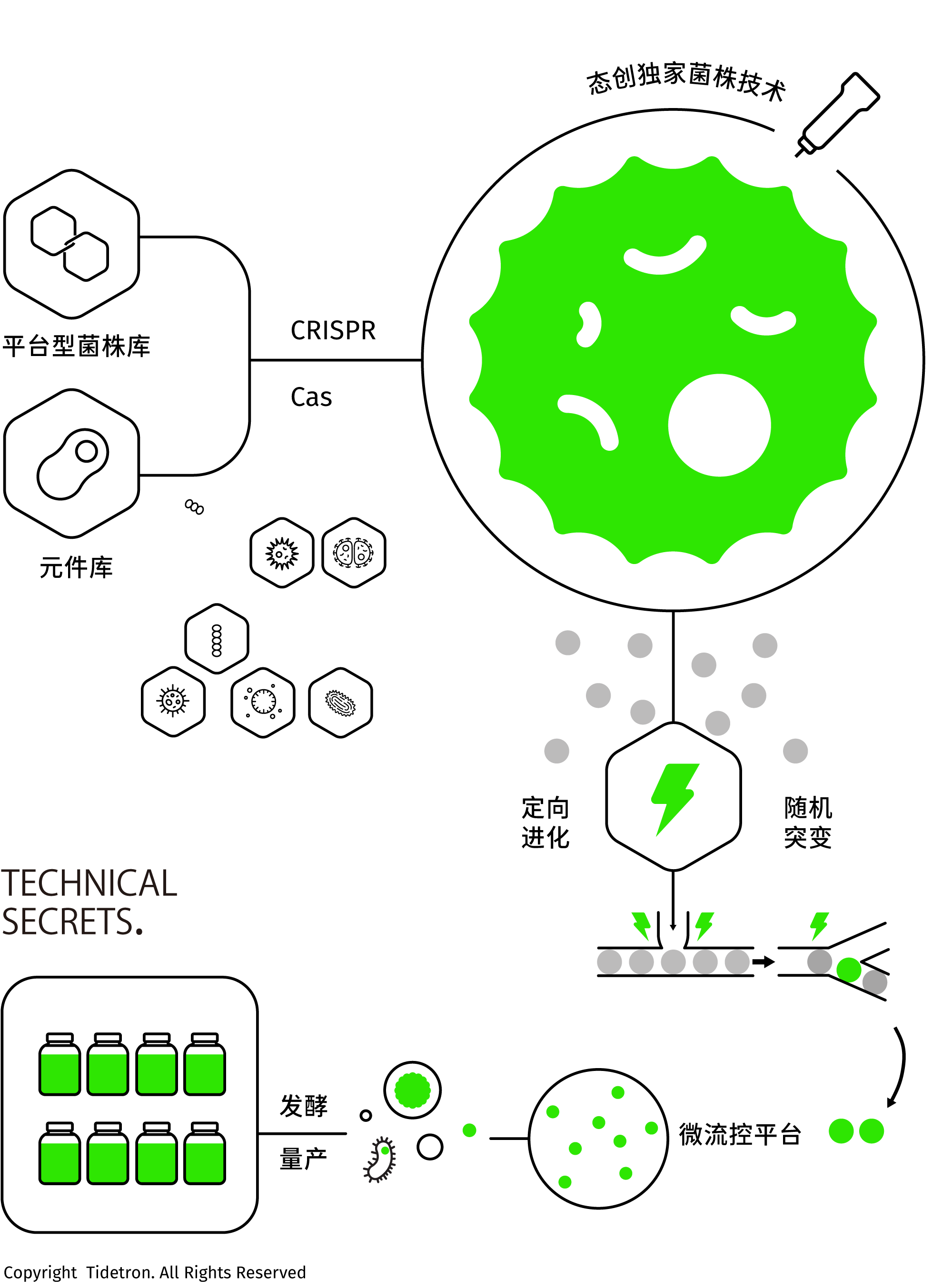 The Builder of Green Ecology
Substances R&D
Design new formulations for screening novel substances
Customized Solution
Provide customized active substance solutions in different concentrations
Materials Supply
Provide various industries high-quality substances
Shared Platform
Open cooperation of Tidetron Altra strain library
Customized Active Substances
Customized Active Substances
Provide unique compound peptide active substances as required
Further Cooperation
Joint patent application and functional evaluation
More Than 30 Green Products
Unlimited Customized Solutions
Let Consuming not Be Wasting Anymore
More Than 30 Green Products
And except customized services of research&production solutions, we currently have more than 30 kinds of raw materials sold routinely, including small molecule peptides, erythritol, bulk raw materials and etc.. All these products are covered in tech skin care, food&beverage, household cleaning, biological medicine and other using scenarios.
2000 ㎡ R&D Space
Cross-border Elites Gathering
DNA Let R&D Be the DNA Driving Transformation
Cross-border Elites Gathering in 2000 ㎡ R&D Space
Tidetron has 2,000 square meters of the R&D lab, bringing together hundreds of global elites in biology, medicine, engineering, computer, etc. Based on the future green frontier trend and guided by the people's actual needs, we focused on technological innovation and application breakthroughs in synthetic biology. We also obtained many research achievements and technical patents.