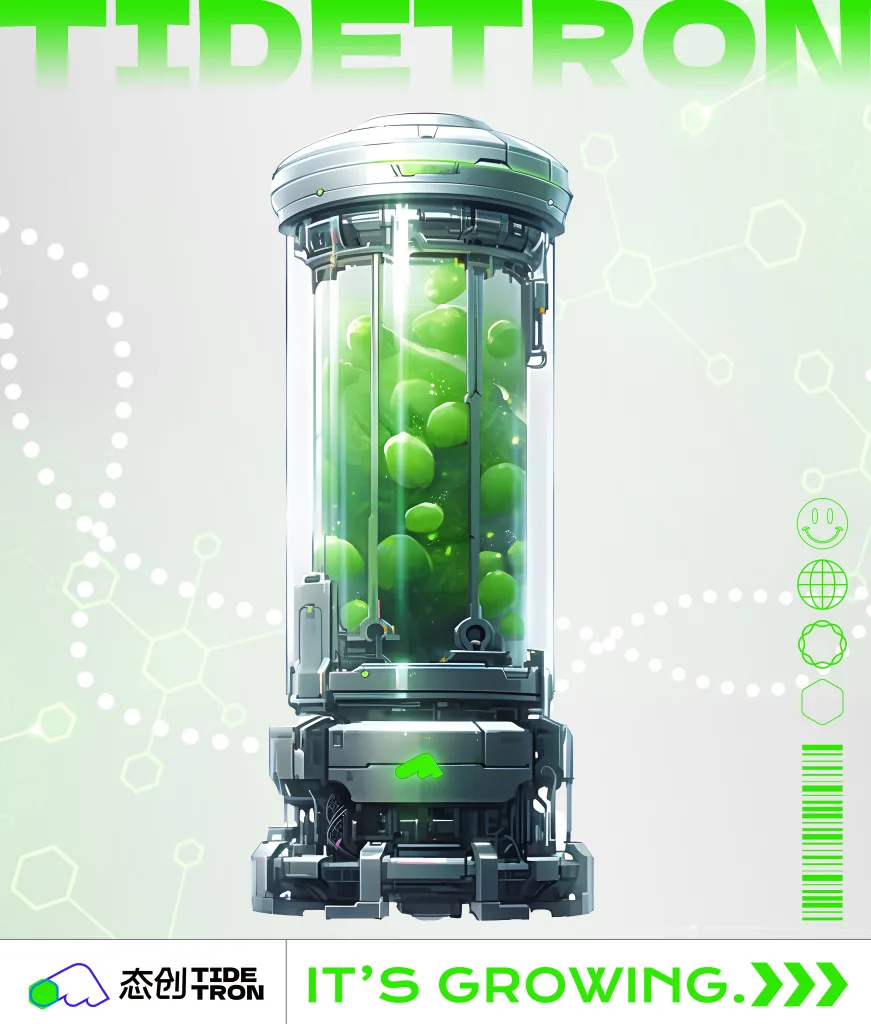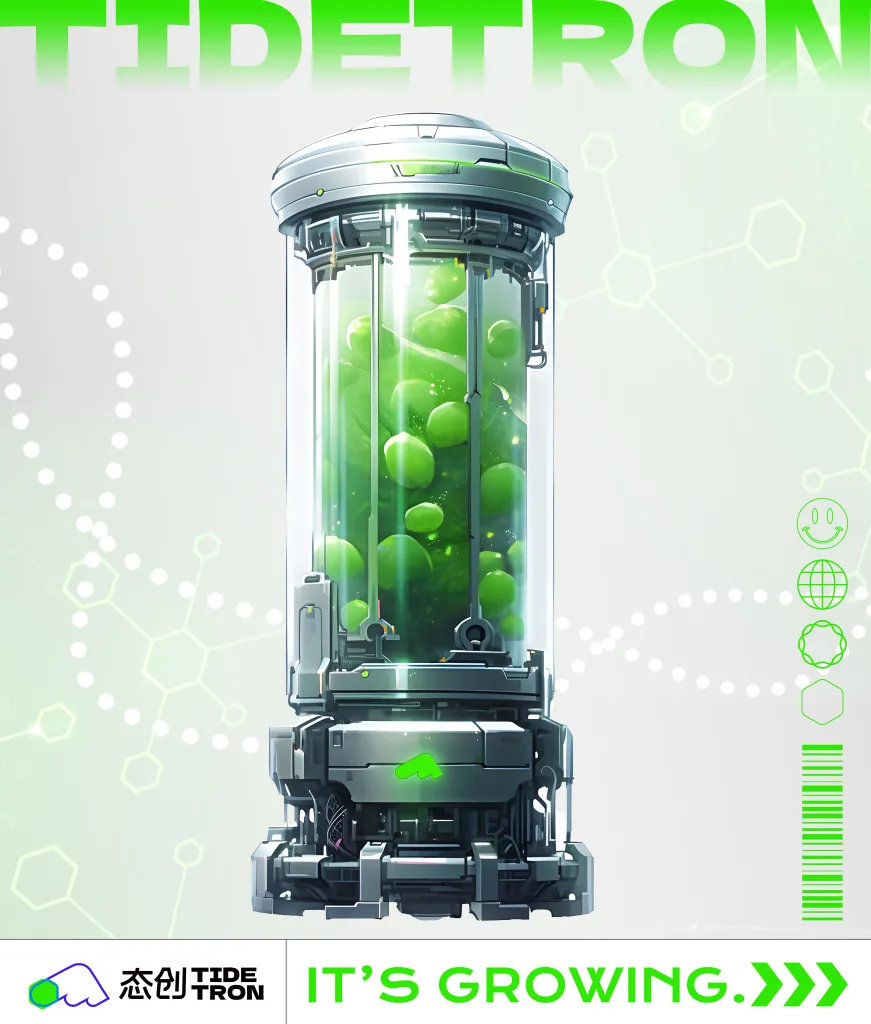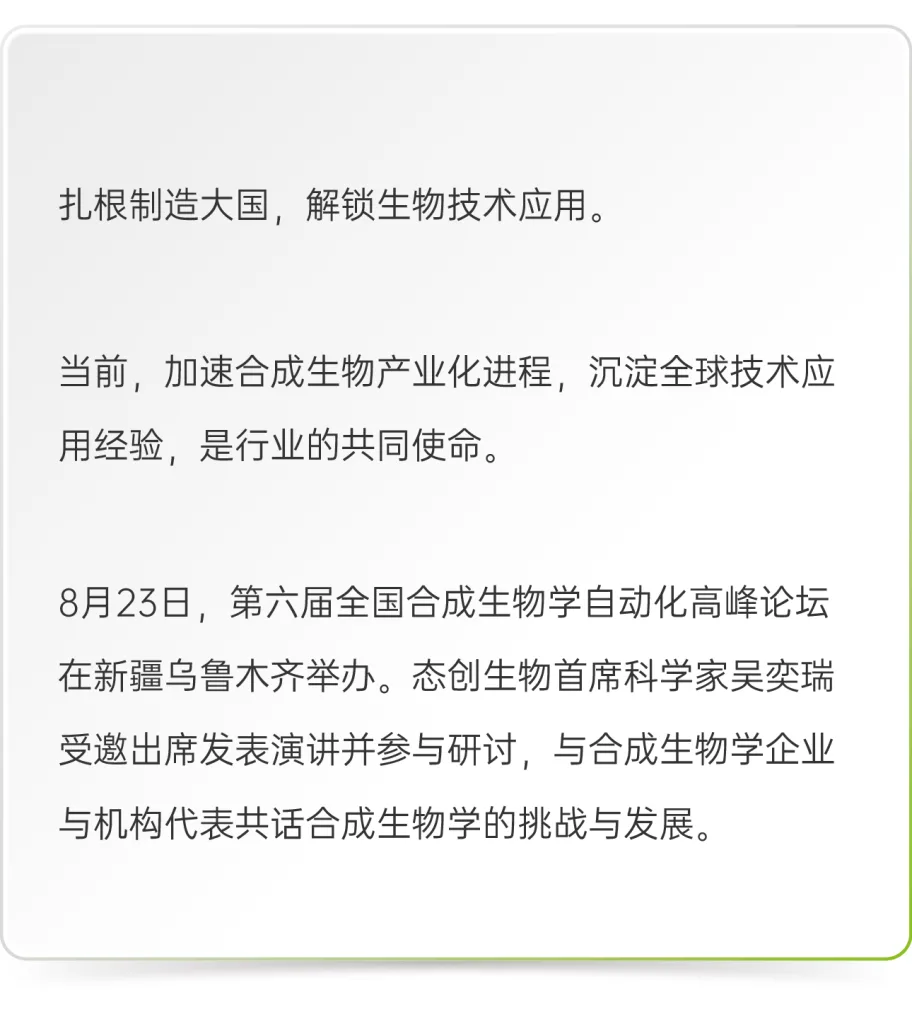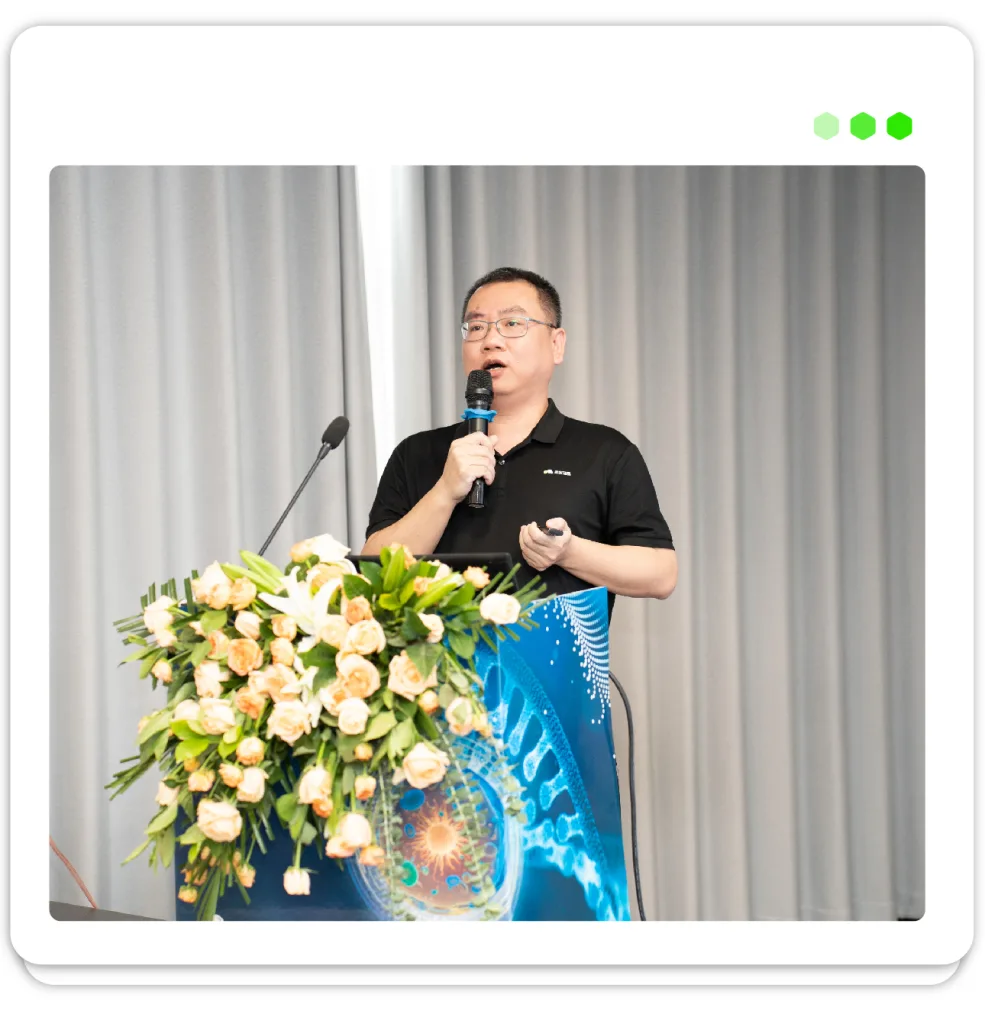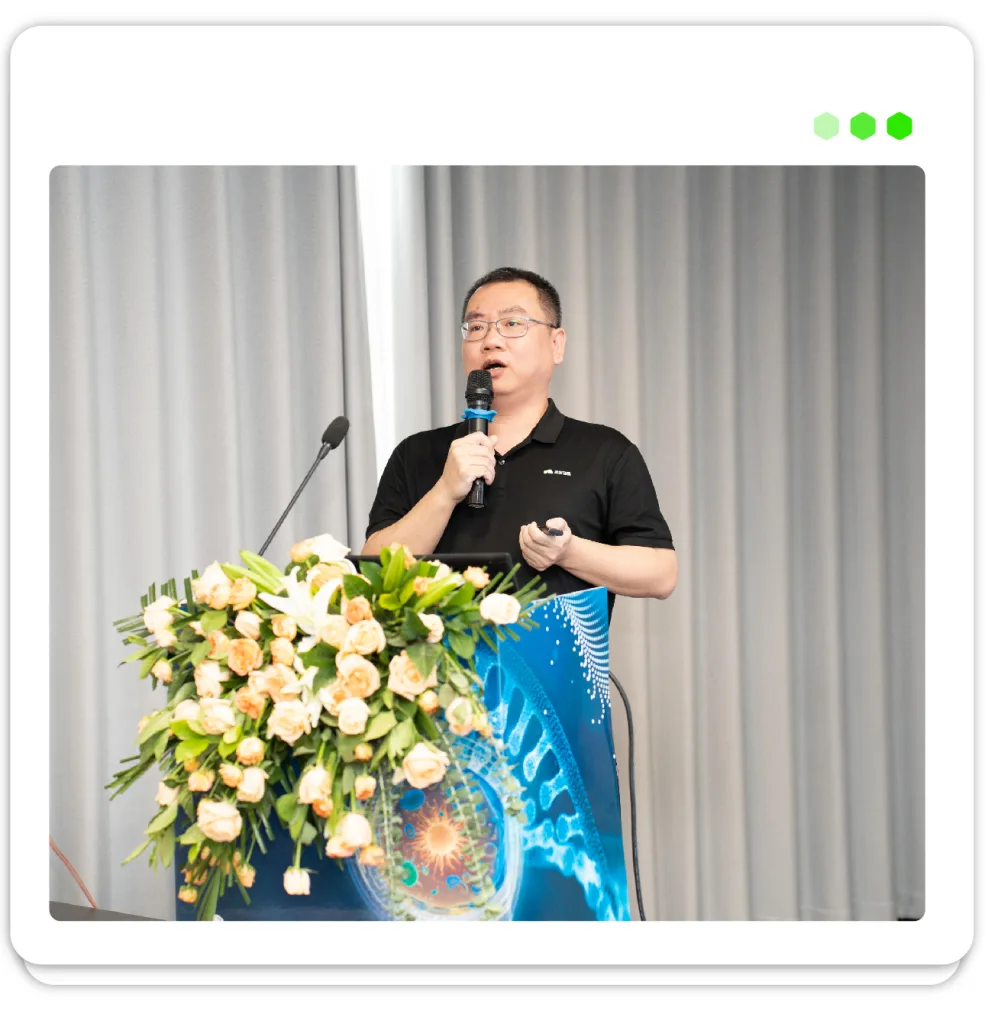 Synthetic biology is regarded as the production method "from the future" because of its innovation, efficiency, sustainability and wide range of applications.

On the technological level, the development of the underlying technology base (DBTL), such as big data analysis, gene editing tools, artificial intelligence, etc., has enabled synthetic biology to design and optimize microbial cells more accurately and efficiently, and to transform them into highly efficient "production lines".

On the market side, synthetic biology is able to efficiently manufacture target substances on demand through innovative "engineered cell factories," enabling highly personalized production that is qualitatively different from traditional generic production methods.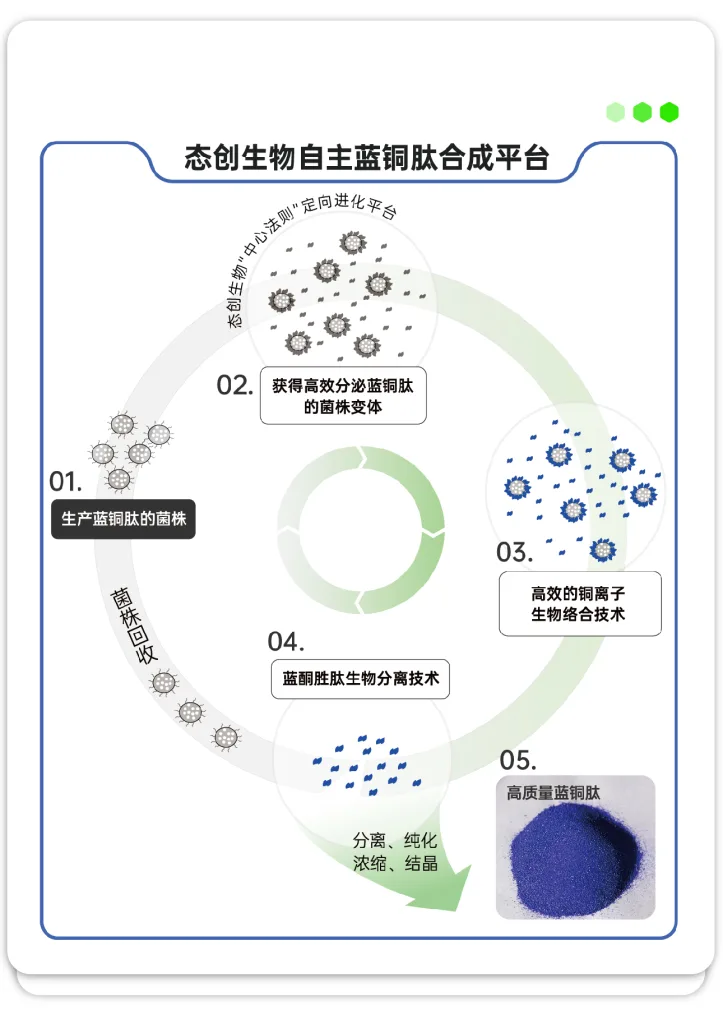 Currently, synthetic biology has shown great application value in many fields such as medical, food, beauty and commodities. Taking beauty products as an example, while replacing the traditional synthesis method, the synthetic biology method can shorten the synthesis cycle of single peptide to 1-3 months, and then improve its production efficiency by about 40 times, and finally complete the development of synthesis pathway and industrialized production of nearly 20 small molecule peptides, and the relevant results have applied for dozens of exclusive patents.

In the process of moving from the laboratory to commercialization, technological breakthroughs are an important foundation for improving production efficiency, reducing costs, ensuring product safety, and ultimately achieving sustainable development and widespread application.
Tidetron Bio is the first to realize the technology coverage of the whole chain from R&D to production. The unique Tidetron Tao automated R&D platform comprehensively opens up the four major links of the high-throughput metabolism system (HT Meta), high-efficiency fermentation system (HE Ferment), ultra-clean purification system (HC Purify), and ultra-precise detection system (HP Detect), which greatly enhance the R&D efficiency through The four major links of HT Meta, HE Ferment, HC Purify and HP Detect are working together to improve the efficiency of R&D.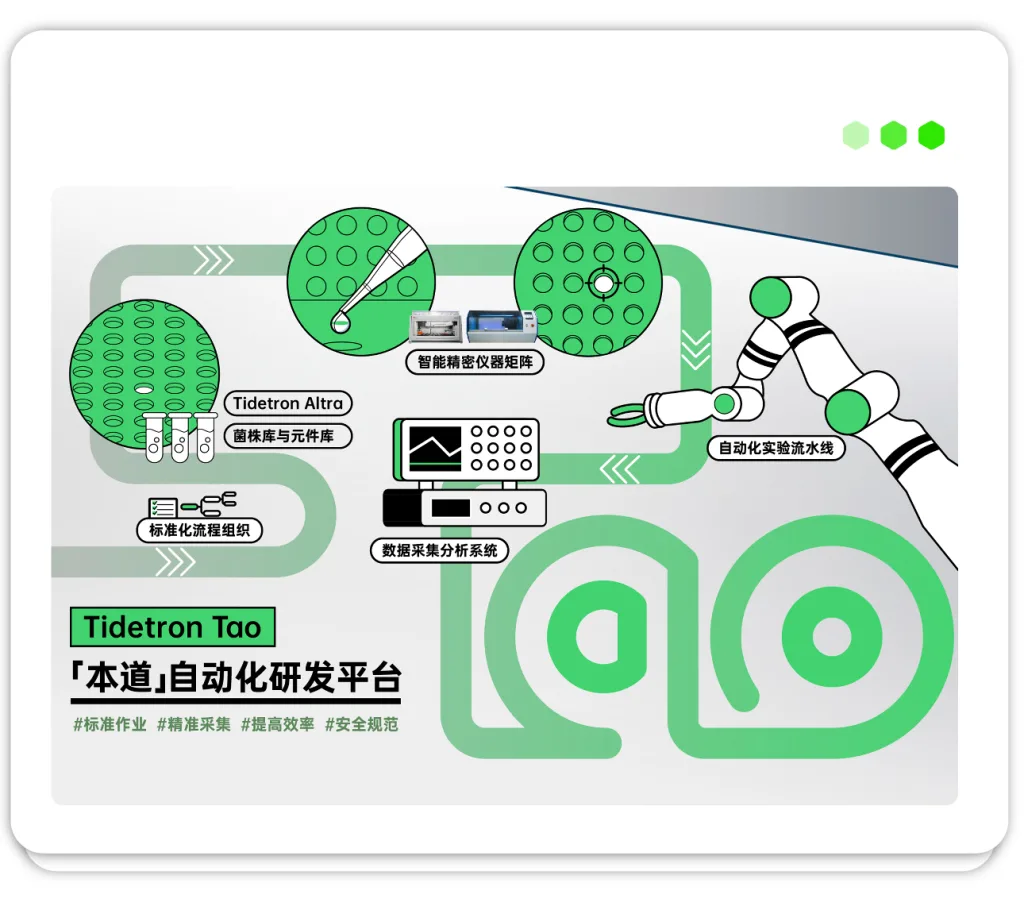 The platform is loaded with strain library and component library, making an absolute breakthrough in mass production and universality; it utilizes a variety of gene editing tools such as CRISPR-Cas and leading high-throughput screening technologies, and adopts a combination of microfluidics and directed evolution to achieve green mass production through intelligent fermentation. Based on the accumulation of these technologies, Statechip's own factory can provide customized production, and its annual production capacity has exceeded 10,000 tons, which has hit the demand of 100+ brands and factories around the world.

In addition to technological breakthroughs, the industrialization of synthetic biology also needs to consider multiple factors such as scale-up, market acceptance, policies and regulations, and talent training. In particular, the mass production process is not a simple linear direct amplification, but a reorganization and re-engineering process of various technical means. This requires more excellent talents with engineering background to build an industrial ecosystem, and the combination of production and research has become a trend of cooperation in the industrialization of synthetic biology.

As a synthetic biology platform enterprise, Strike Bio opens up upstream technology research and development and downstream industrialization cooperation for industry peers, experts and scholars, scientific research institutes, traditional enterprises, etc., so as to connect scientific research and industry together to promote the high-quality development of the synthetic biology industry.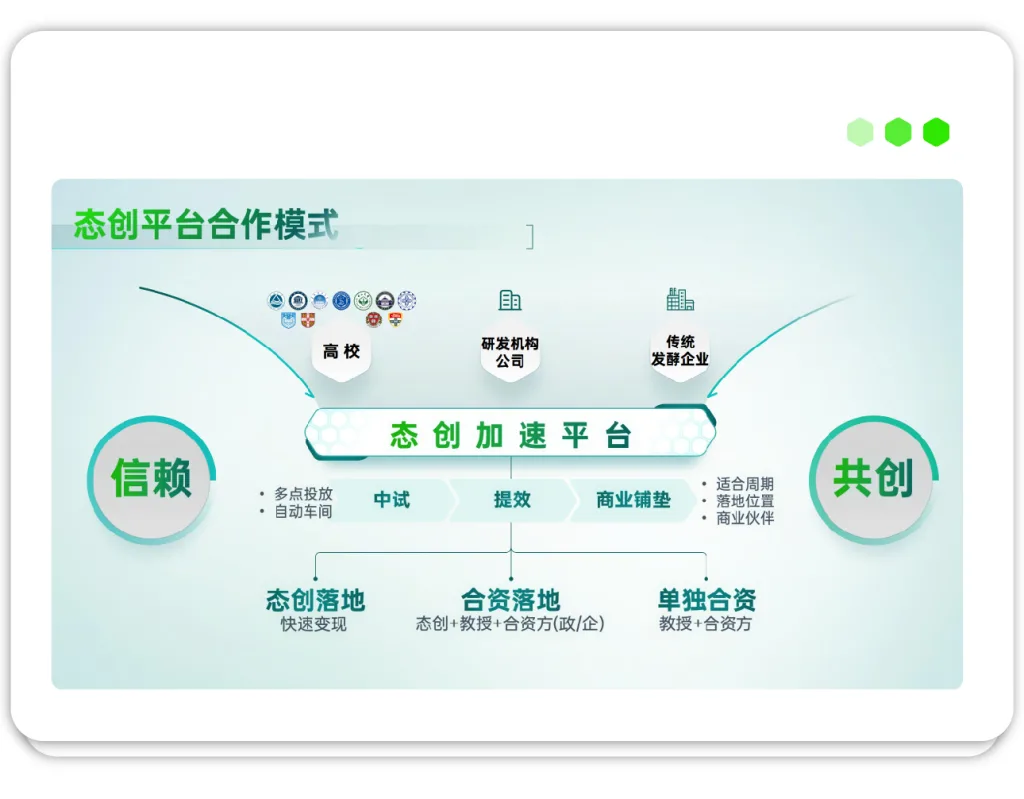 Based on the development path of the platform, Strike Bio is the first company in the industry to realize the integration of research, production and marketing, the layout of the whole industrial chain, and sustainable development based on technology, production, product breakthroughs, and market orientation. We will always focus on meeting the new needs of the public for "medicine, food, beauty and security" with highly efficient, safe and environmentally friendly bio-manufacturing methods, and will join hands with partners in various fields to build a global synthetic bio-industry ecosystem.