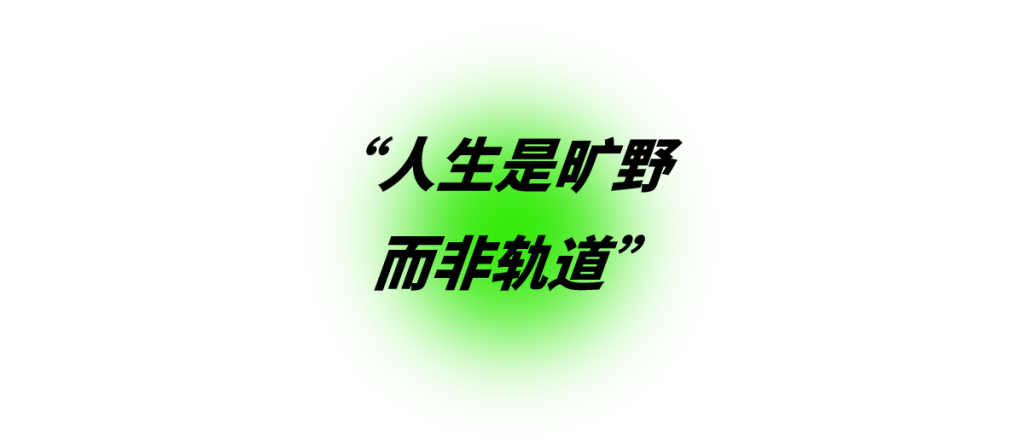 Should I stay on track or take a risk and start a business? Should I go back home or go to the big city? Is it to roll life and death or to reorganize the workplace? Faced with the choice of career path, whose youth has not been confused.

Liang Yong'an, a "Netflix" professor at Fudan University, once said, "Young people should enhance their ability to change bosses. "He has become the founder and CEO of StateChange Bio.

In just a few years of technical precipitation, Zhiqian Zhang has broken through the bottleneck of mass production in the field of synthetic biology, and his innovative application platform covers multiple industries of "medical, food, beauty and security". Recently, Zhang Zhiqian was awarded the "Outstanding Entrepreneurship Award" by the Ministry of Education of China for his entrepreneurial experience."National typical person of college students' employment and entrepreneurship"Honorable Mentions.

On October 22nd, Zhang Zhiqian was invited to attend a seminar on how to merge personal ideals with the journey of the times.Oxford China Forum Independent Event "Generation Z: Career Choices in the Context of the New EraWe will share our entrepreneurial stories with our young friends, and welcome your attention to participate.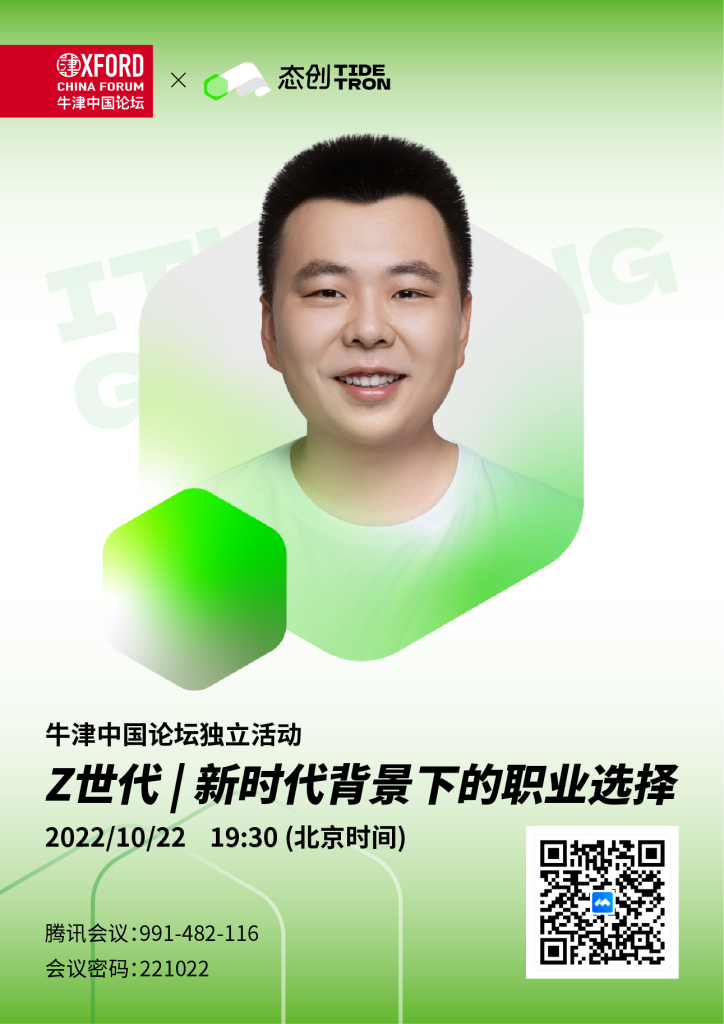 "Let the world understand China, let China understand the world." Oxford China Forum is an academic organization supported by the University of Oxford, aiming to provide students and scholars from all over the world with diverse perspectives on contemporary China and to jointly conduct in-depth discussions on the changing China, and is one of the most influential China forums overseas. It is one of the most influential China forums overseas. In the past, the forum has invited more than 100 guests, including former UN Secretary-General Ban Ki-moon, founder of True Foundation Xu Xiaoping, President of Huayi Brothers Wang Zhonglei, famous writers Yan Geling, Feng Tang and Xu Zhiyuan.

The event will focus on "Generation Z's career choices in the context of the new era", with guests Cao Neng, Director of the Center for Career Development, School of Management, Fudan University, and Li Yaping, Founder of Hedgehog Education Technology, who will discuss the current situation of Generation Z in terms of job search, work and future-oriented, and dig deeper into the social and psychological reasons that lead to They will explore the social and psychological reasons that make Generation Z different from other generations in the workplace, and explore the deep connection between China's changes and youth development.

According to public reports, compared to previous generations, the value orientation of Generation Z shows a trend of diversification. Some young people pay more attention to salary and workplace rights, while some pay more attention to spiritual needs and value realization; some choose popular and stable jobs such as teachers and civil servants, while some choose to find another way to be UP owners and keep fighting on another innovation track.



Zhiqian Zhang, who is also a member of Generation Z, chose synthetic biology at an early stage, when this new field was not well known to the public. There are many post-90s and post-00s.

The 2,000 square meters of experimental space allows scientists to showcase their talents, and the creative park by the Haizhu Lake allows work to be inspired. The unique Tidetron Altra platform strain and component library has made an absolute breakthrough in mass production and universality, and has become one of the world's first platforms for the manufacture of multi-materials, with more than 50 kinds of substances in the library at present.

"Doing a meaningful thing together in this era." The young family of Stattronics has a common insistence and the seriousness of scientific research; it also has the collision of creativity and brisk pace, and together they promote cutting-edge science into industrial application and into daily life.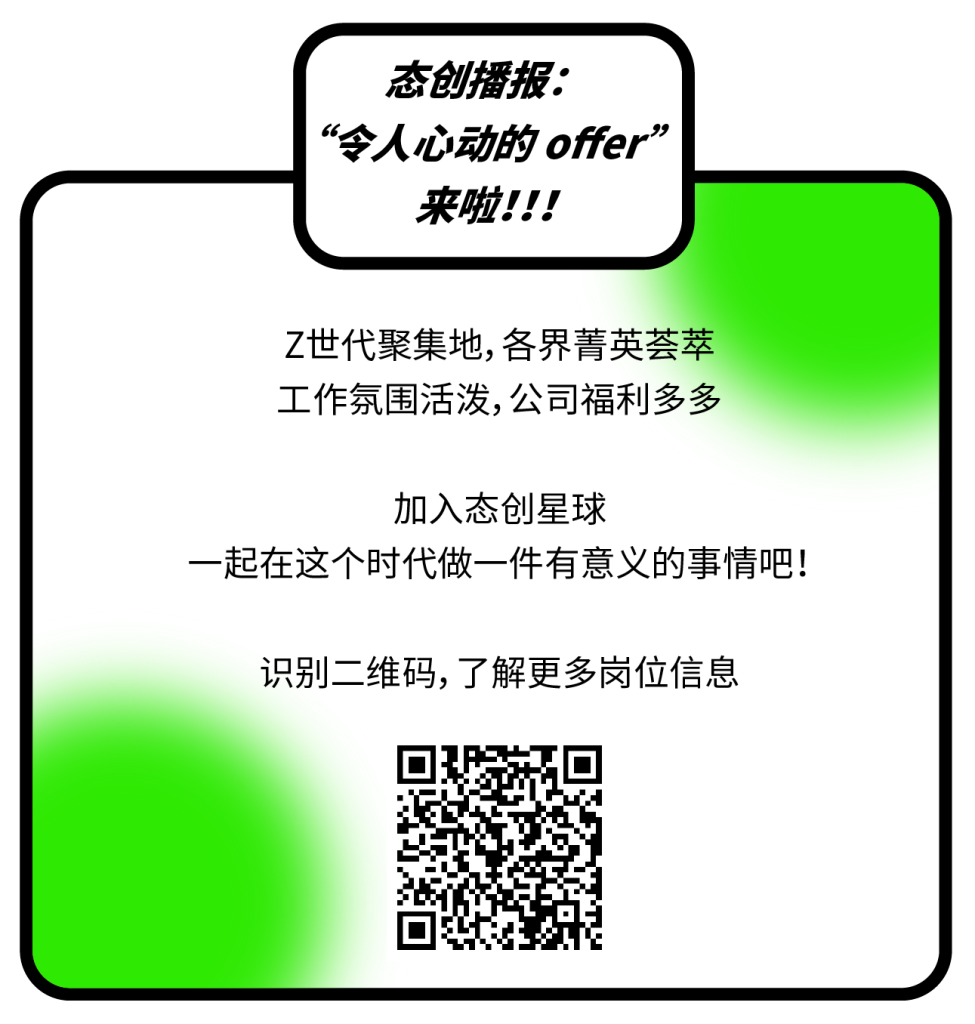 Produced by /Statecreative Brain Flower Department/