On October 13, the synthetic biology dark horse company State Creative Biology signed a strategic cooperation agreement with the new national product Half Acre Flower Field, announcing the establishment of a joint laboratory, the two sides will reach cooperation in innovation research and development, green raw materials and other aspects, and this cooperation is the current new national product brand and synthetic biotechnology alliance in the first case.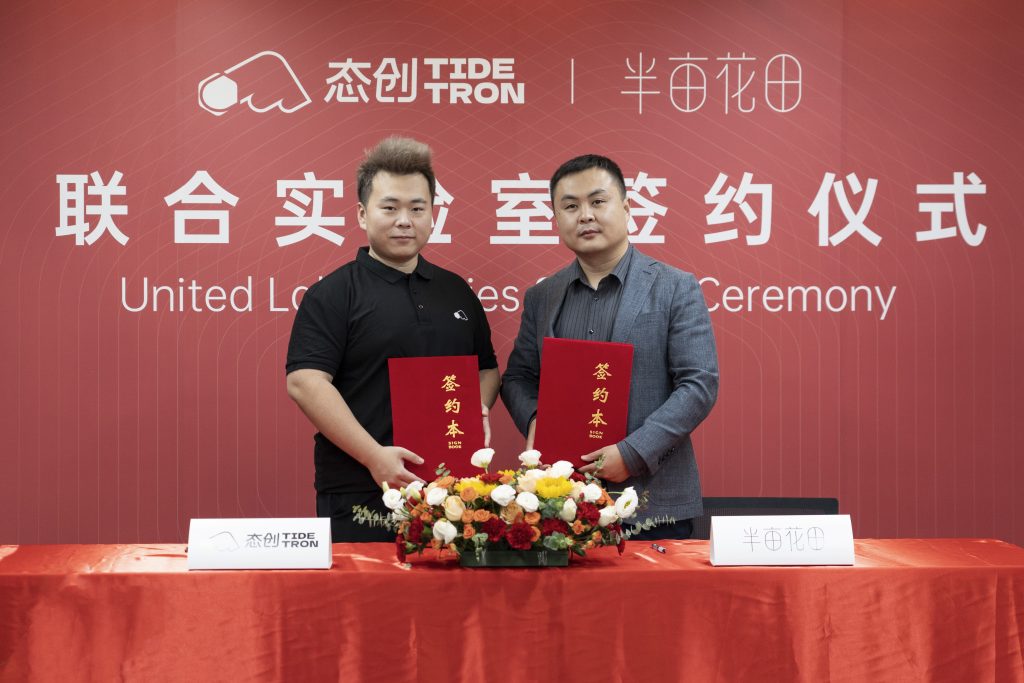 At the signing ceremony of the joint laboratory, the two sides had an in-depth exchange on the beauty application of synthetic biotechnology and the technology and industrial upgrading of natural skin care products.
"StateCreative Bio is a bio-manufacturing platform with multi-product mass production capabilities, and beauty and personal care happens to be the earliest area that the company cut into. We look forward to working together to create a series of Chinese specialty products with Half Acre Flower Field through synthetic biotechnology to create a Chinese benchmark technology." Zhang Zhiqian, Founder and CEO of StateCraft Bio, said.
Half Acre Flower Field co-founder Yufeng Qi believes that the future cooperation has a lot of imagination. He said: "half an acre of flower field has always been the quality of the decision, and good products need good underlying technology, synthetic biological production method of high purity, low pollution, good activity effect, and we have always been a very good fit with the concept. The research and production strength and technical experience of StateChange Bio are ahead of this track, and we believe we can provide strong support for innovative raw materials and innovative product development in the future."
As we all know, compared with traditional direct extraction method, chemical synthesis method and biological fermentation method, biosynthesis method plays a huge role in breaking through the limitation of raw materials, improving synthesis efficiency, enhancing activity and safety, etc., and has the significant advantages of cost reduction and efficiency increase, green and environmental protection. Since this year, from L'Oreal to Huaxi Bio, Bethenny and many other head traditional enterprises at home and abroad, are competing to start synthetic biotechnology layout.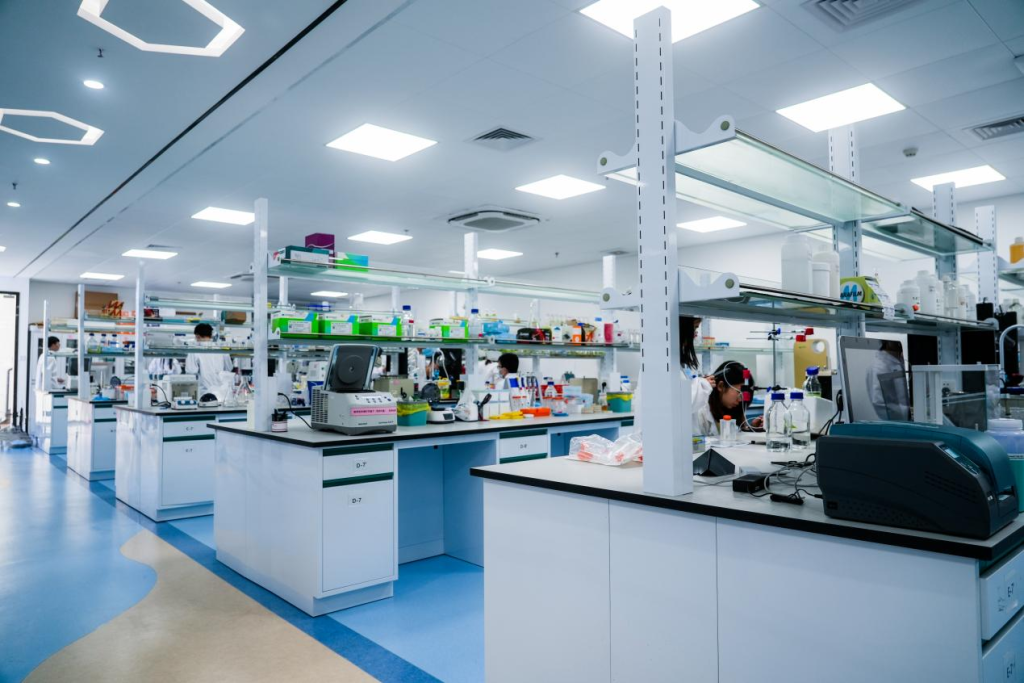 It is understood that the synthetic biotechnology manufacturing and production of StateChange Biotechnology has covered the four major fields of "medical, food, beauty and security", among which the beauty technology line has more than 30 products in stock, in addition to a variety of effective skin care ingredients such as small molecule peptides, as well as innovative ingredients such as squalene, with rich raw material reserves and cutting-edge research experience.
In the track of natural plant body care, Half Acre Flower Field has developed a unique natural plant research and development system, giving birth to a series of star products such as rose pure lotion, scrub, body lotion, hand and foot mask, mite purifying soap, etc. It has won the first place in Tmall 618 and Double 11 body care national products for three consecutive years, and is known as the new leading brand in the field of body care in China.
The cooperation between the two sides combines the youthfulness, vitality and openness of Half Acre Flower Field with the multi-product quality production platform properties of State Creations to achieve a systematic "green" iteration, helping both sides to further promote the construction of a beauty innovation ecology, and to play a Chinese brand in the global beauty industry competition.
(Reprinted from Green Eyes: Telling the Chinese Cosmetics Story to the World)
Article source:https://m.ebrun.com/502375.html