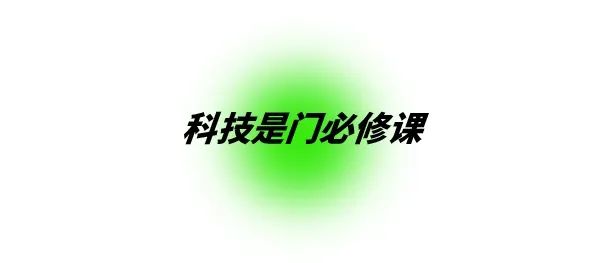 Halfway through 2023, the search for growth remains a daunting task for the beauty industry, and one of the paths to finding breakthrough variables must be scientific and technological innovation. on July 3-4, at the 2023 (16th) China Cosmetics Congress, Prof. Yirui Wu, Chief Scientist of Stage Creation Bio, shared the innovative applications of synthetic biotechnology in the field of beauty care.

In recent years, from capital, innovation to the industry chain, strive for "upstream" has become an industrial consensus. Behind the continuous upstreaming is the call for innovation at the source. In the field of beauty, synthetic biotechnology can be used as a source of innovation."To realize the industrialization process of new raw materials, to meet the needs of beauty companies for sustainable development, and to promote local companies to compete with international giants", Wu Yirui shared.
According to beauty headlines, 2023 the first half of the filing of 24 new ingredients, although the number of local enterprises accounted for more than 60%, but overseas raw material leaders still have a significant first-mover advantage, the local enterprises are in urgent need to find the magic formula to bend the road to overtake.
At the same time, as sustainability issues continue to heat up on both the industrial and consumer sides, beauty and ingredient giants are demanding more sustainable ingredients than ever before.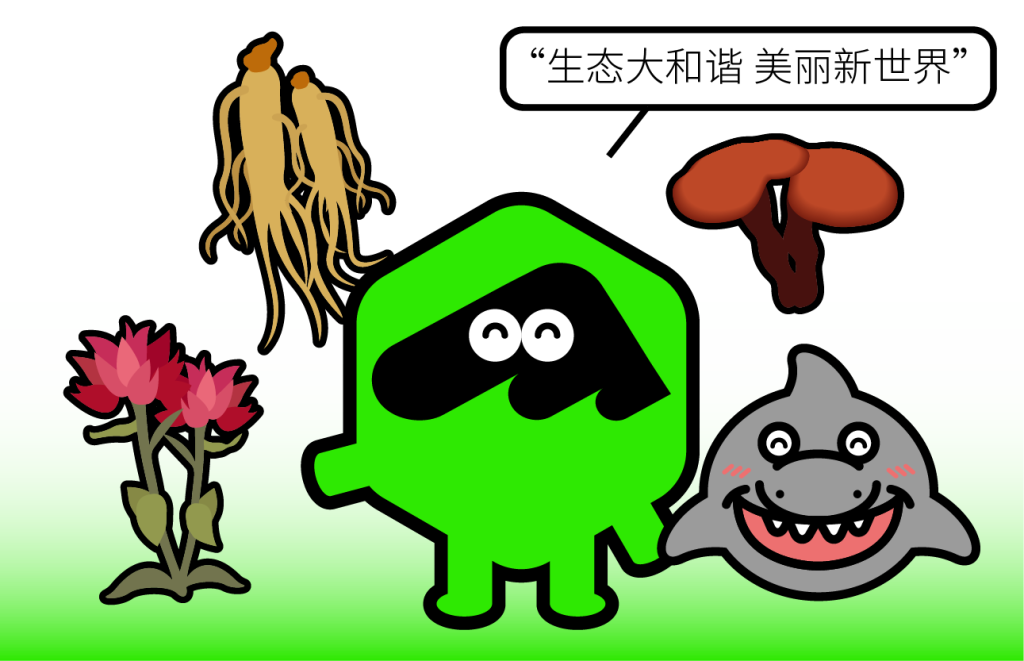 Both at home and abroad, the beauty industry as a whole is faced with the development of new raw materials is limited by the "plant and animal extraction" method, easy to encounter some difficulties: such as the growth cycle of the extracted material is long and the environment is demanding, can not be quickly mass production, especially squalene, rhodiola rosea, ginseng saponin, ganoderma lucidum extracts, etc. need to be extracted from the rare plant and animal active ingredients, production is even naturally limited. ingredients such as squalene, rhodiola rosea, ginseng saponin, ganoderma lucidum extracts, etc., which need to be extracted from rare plants and animals, the production is even more naturally limited.
At the same time, plant and animal extracts may also suffer from batch differences, safety hazards, invalid impurities and allergic substances. And these limitations have gradually found a solution in synthetic biology. The technology has achieved more and more success in the production of peptides, boswelliazines, ergothioneine and many other high-value substances as substitutes. As a result, the cell factory carries the expectations of the beauty industry in terms of safety, efficiency and greenness, and has been judged by more and more people as a new growth pole.
From the very beginning of its foundation, State Creative Biology has opened up to green innovation in the field of beauty with synthetic biotechnology, providing pure efficacy beauty solutions for the beauty industry with a double-wheel drive of technology + platform.
Through the Tidetron Tao automated R&D platform and its in-built strain and component libraries, and relying on technologies such as microfluidic high-throughput screening and directed evolution of intronic peptide tags, we have achieved a breakthrough in small molecule peptide synthesis technology, shortening the traditional synthesis method from 1-2 years to 1-3 months, and increasing the efficiency of small molecule peptide biosynthesis by about 40-fold, and have obtained a number of patents.
In addition, we are parallel to promote a large number of raw material innovation technology, for the development of the beauty industry reserves a wealth of "energy". For example, in recent years, the chamomile extract - red myrcene alcohol, the structure is exceptionally complex, the chemical synthesis step is cumbersome, and the subsequent chiral splitting is difficult, and extracted from natural plants can not meet the growing demand.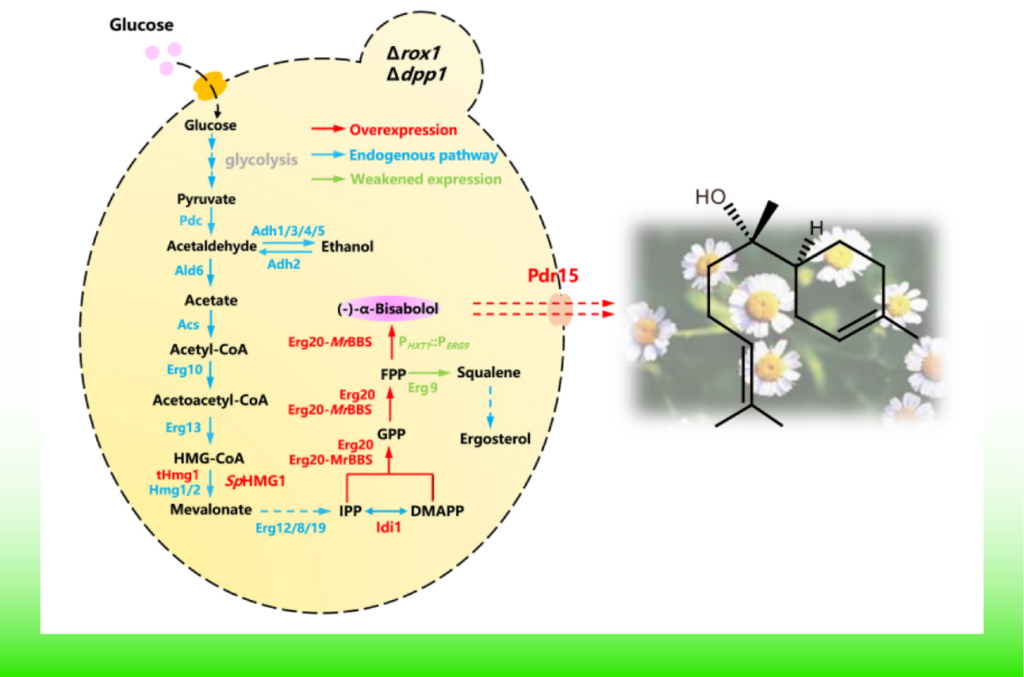 Based on the MVA pathway, by enhancing the expression of genes encoding red myrcene glycol synthase and farnesyl diphosphate synthase with strong promoter regulation, the biosynthesis method of Strontium can realize the synthesis of high-value-added products by using simple and inexpensive fermentation raw materials, so that red myrcene glycol has a broad prospect for industrial application.

From cost reduction and efficiency improvement, to efficacy enhancement and ingredient innovation, the Biocosmetics section of Ecotron is constantly innovating in the application of technology.
Take efficacy enhancement as an example, Strike Bio has constructed a highly efficient nano carrier system, upgraded microfluidic liposome encapsulation technology, which can effectively promote transdermal absorption, improve water solubility and stability, and support customized multi-effective encapsulants, and has achieved a number of results such as the new ninety peptide-1, which has enhanced the effect of transdermal absorption by about 50%.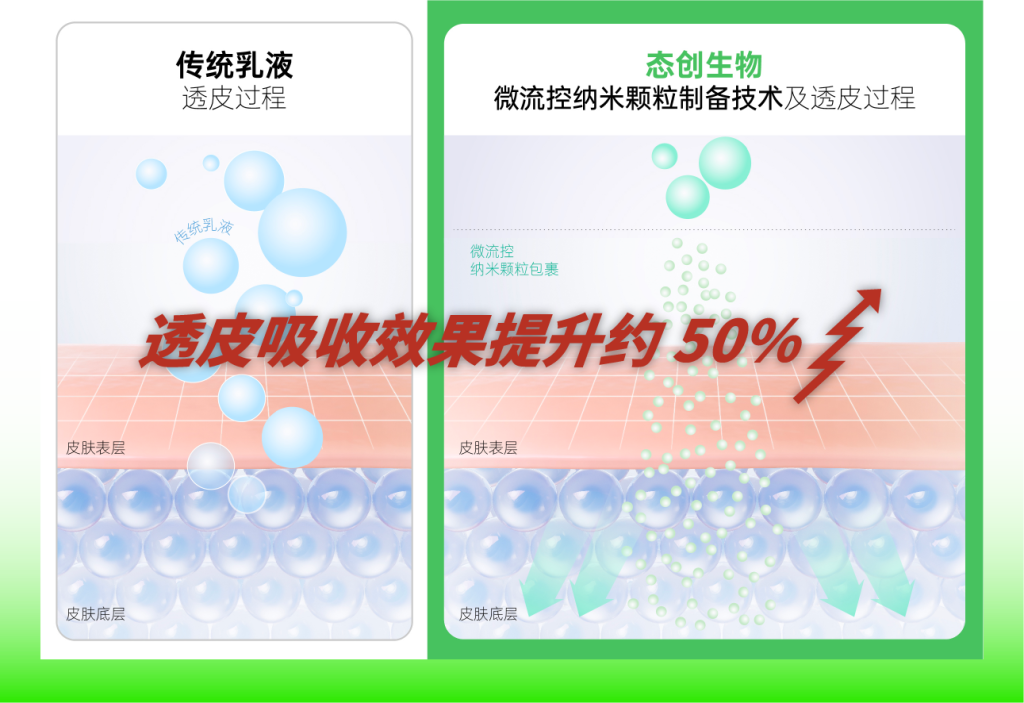 Recently, Strike Bio has combined high-throughput sequencing and artificial intelligence to independently construct an AI strain prediction model, which has the advantages of high accuracy, good stability and wide utility in active substance prediction and mining, and further contributes to the rapid breakthrough of novel raw material design.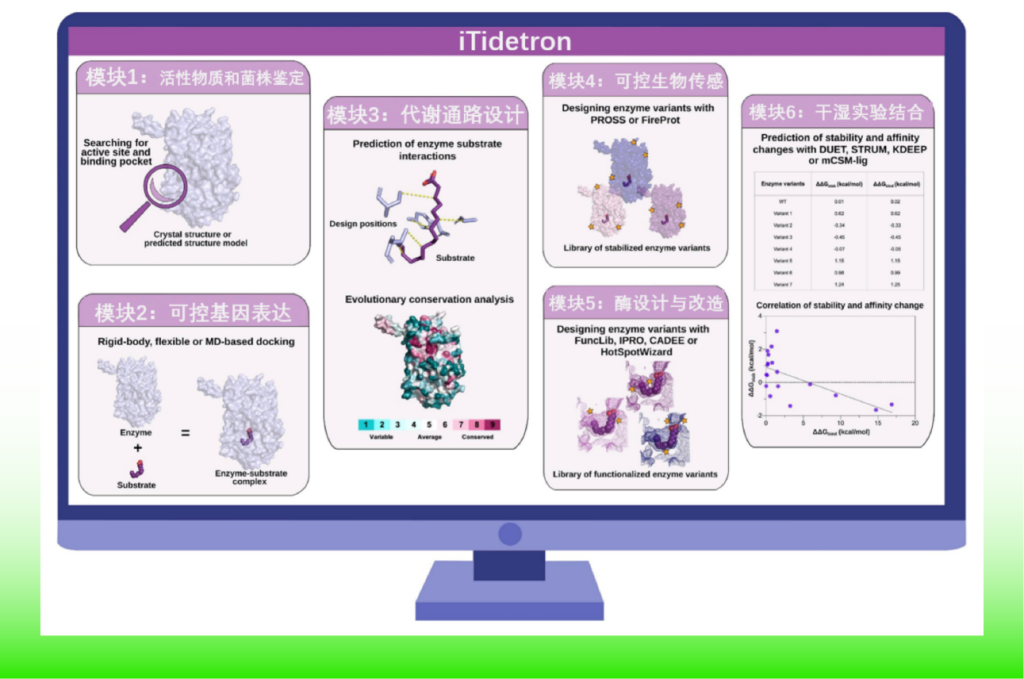 Based on the accumulation of these innovations, the beauty raw material library of Strike Bio has stocked a large number of high-quality raw materials and technical services, such as small molecule peptides, boswellin, ergothioneine, ectoin, squalene, etc. Strike Bio also deeply builds up an integrated development model of production, academia, research, and opens up cooperation in technological innovation and industrial transformation to support co-creation with customers and to provide sustainable value for brand owners, factory customers and consumers.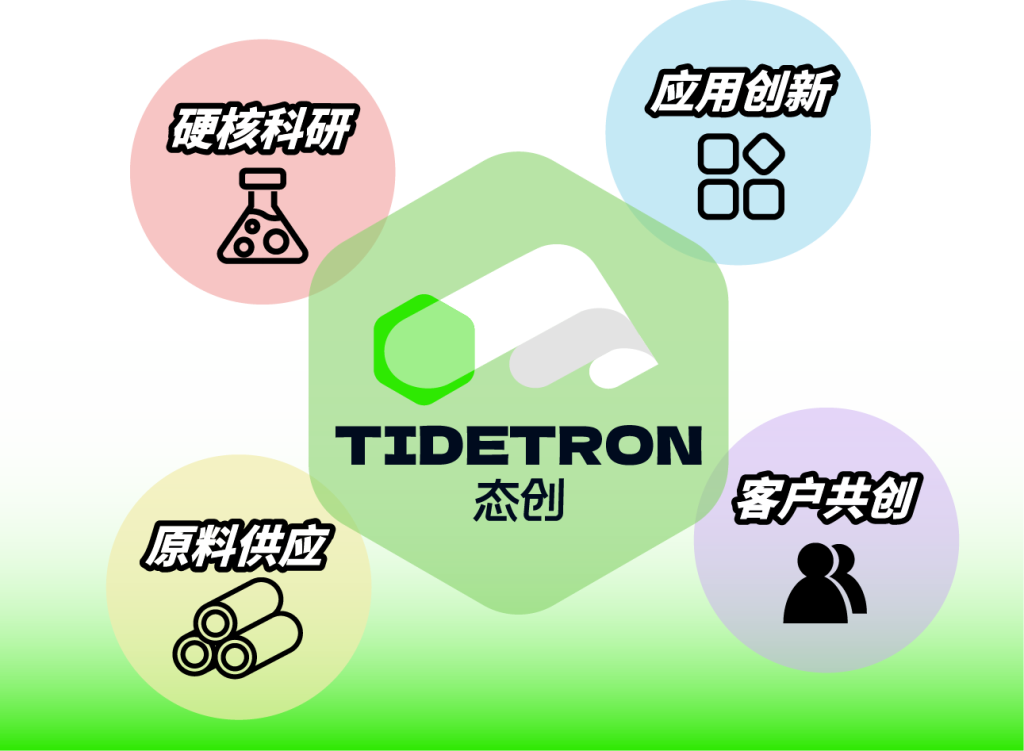 Everything grows and foresees a better future.