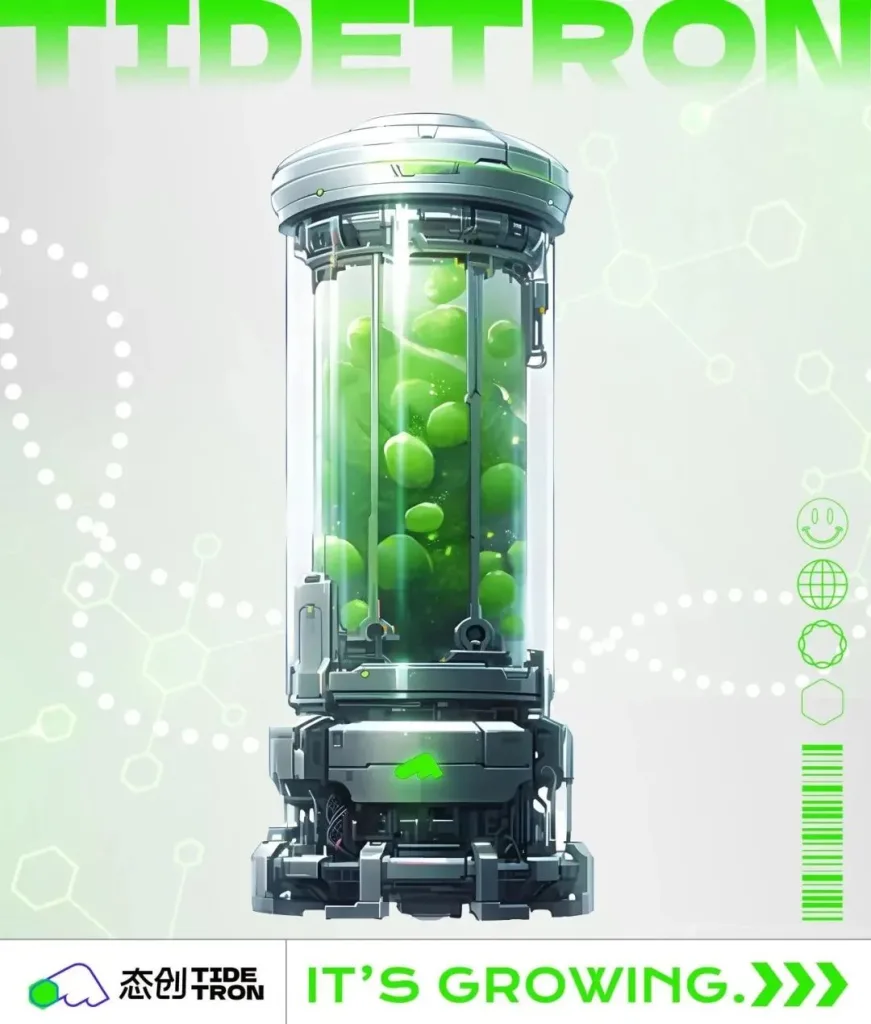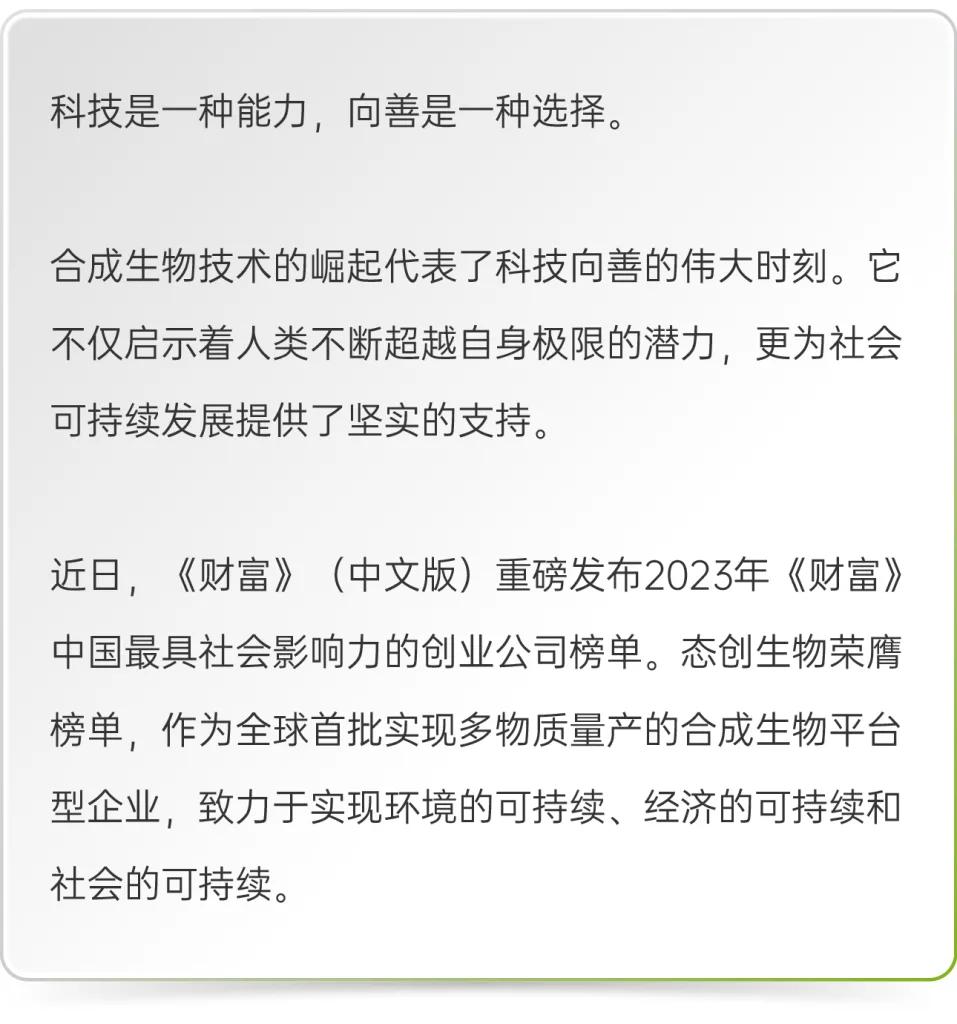 Synthetic biology technology brings new green opportunities for environmentally sustainable development. Strike Bio is the first to open the era of mass production in the field of synthetic biology in China, with its low energy consumption, low pollution and low carbon emission in production.

Based on Tidetron Tao's automated R&D platform, Tidetron currently has 100 types of substances in stock, creating a pure supply from bio-manufacturing in various fields such as biomedicine, agri-food, scientific and technological skincare, household cleaning, etc., and realizing green iteration of the whole chain from green technology, green production to green products and green industry.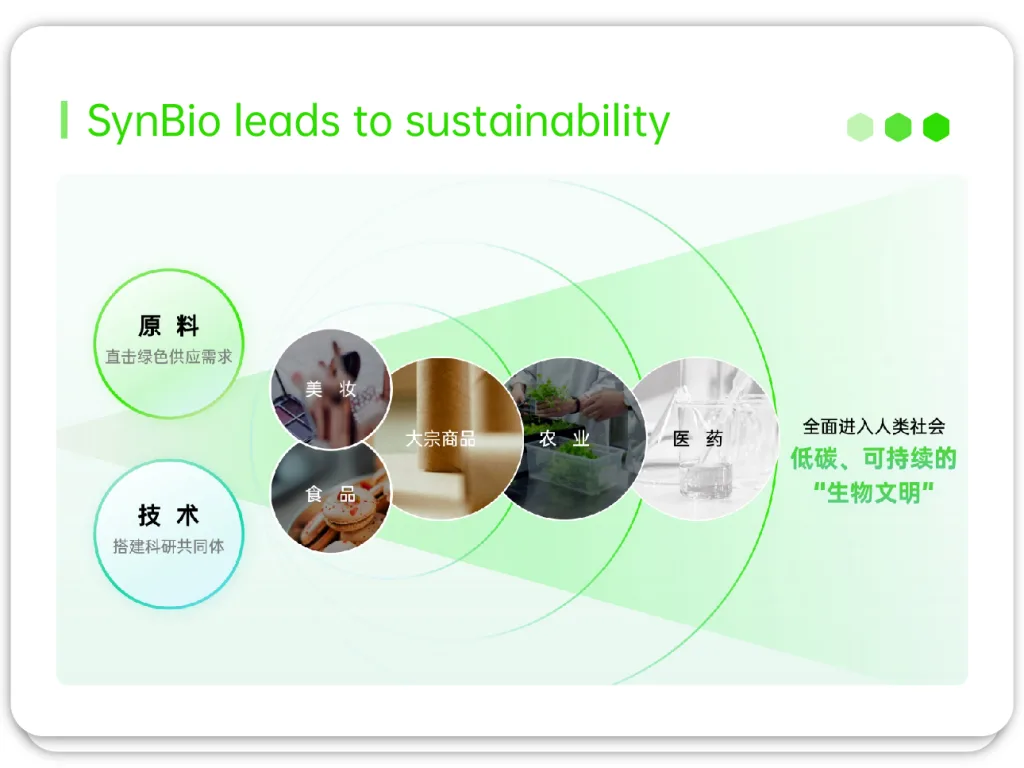 For example, Strontium has recycled dihydroxyacetone through the biofixation method, which can realize 1 mol of dihydroxyacetone fixing 1 mol of carbon dioxide, opening up a new way of thinking for industrial green conversion.
Intelligent fermentation in our own factory realizes green production, and the emission reduction of biopeptides is up to 95% or more; we have launched the project of biodegradable material all-biobased PBS, which helps to realize the goals of "Plastic Reduction" and "Dual Carbon"; and we have researched and developed squalene, which helps to maintain the biodiversity and ecological balance of the world. Ecological balance.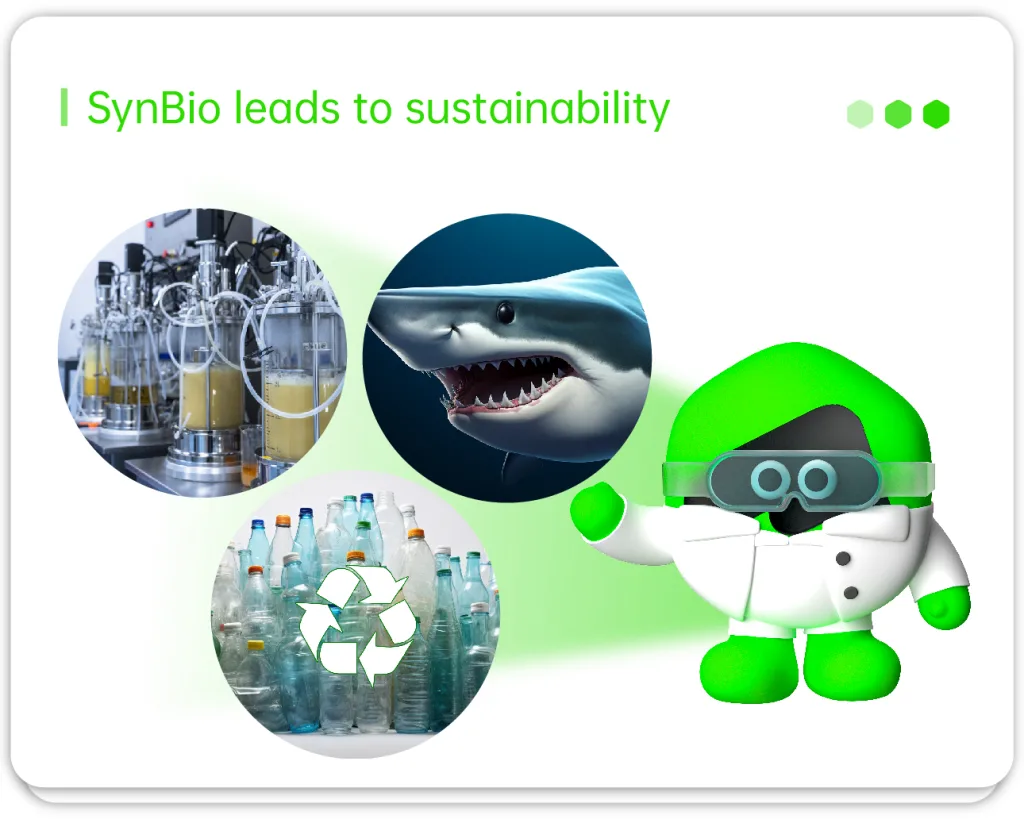 Cooperation, innovation and resource optimization are constant issues for economic sustainability. At the very beginning of its establishment, Ecotronics laid out a platform strategy, and its benign industrial ecology and comprehensive commercialization capability are more conducive to sustainable development.
Based on the maturity of the technology platform and the innovativeness of the business model, Striker has gradually expanded and perfected the four major segments of the synthetic biology platform, namely technology, production, products and market, and has taken the lead in the industry in laying out and realizing the integration of R&D, production and marketing, as well as the layout of the whole industry chain, and is the forerunner in the development of the synthetic biology platform.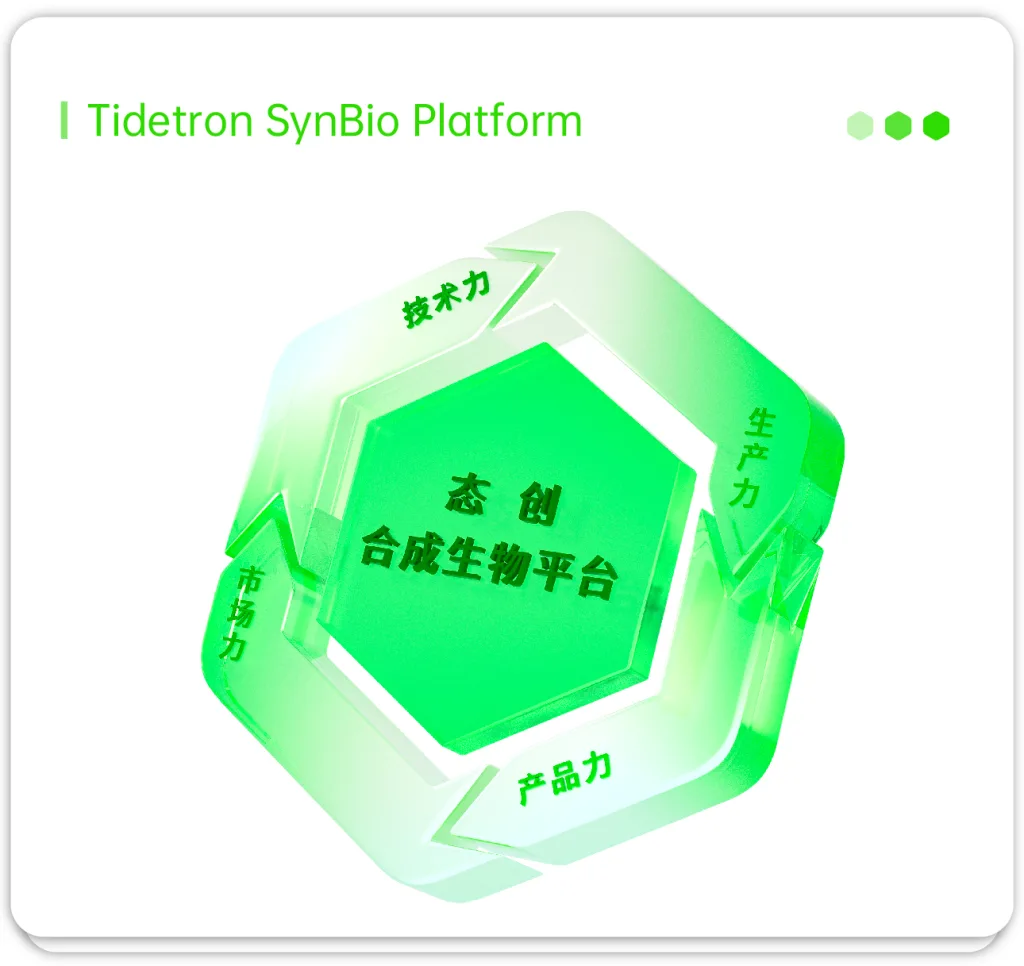 As a synthetic biology platform enterprise, Strike Bio opens up upstream technology research and development and downstream industrialization cooperation for industry peers, experts and scholars, scientific research institutes, traditional enterprises, etc., so as to connect scientific research and industry together to promote the high-quality development of the synthetic biology industry.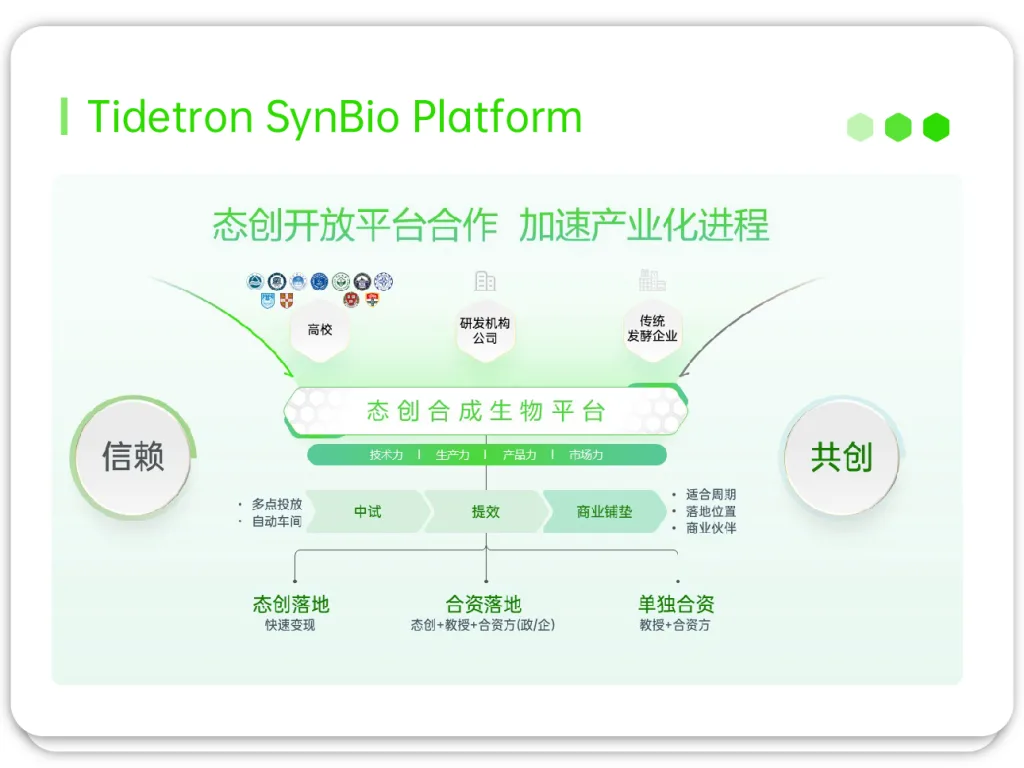 At present, the company has launched joint research and practice cooperation with Sun Yat-sen University, Jiangnan University, Key Laboratory of Chemical Engineering of Materials and other scientific research units successively to establish stronger scientific research support for the integration of synthetic biology industry, academia and research.
In addition, the superior quality and green genes of Strontium's synthetic biotechnology products have been well received by traditional rejuvenation brands and emerging brands such as Yibuquan, Elixir, Turbine, C Café, Wanglaoji, and Coca-Thai.

The power of entrepreneurship continues to build momentum in promoting scientific and technological progress, improving resource utilization, solving social problems and other aspects of sustainable social development, and seeking the future through innovation.

The list of Fortune China's Most Socially Impactful Startups, on which Ecobio is listed, aims to identify and present startups in China that have passed the startup stage and entered the high-growth stage with the support of scientific and technological innovations or business model innovations, and have effectively solved the social hotspots or difficult problems.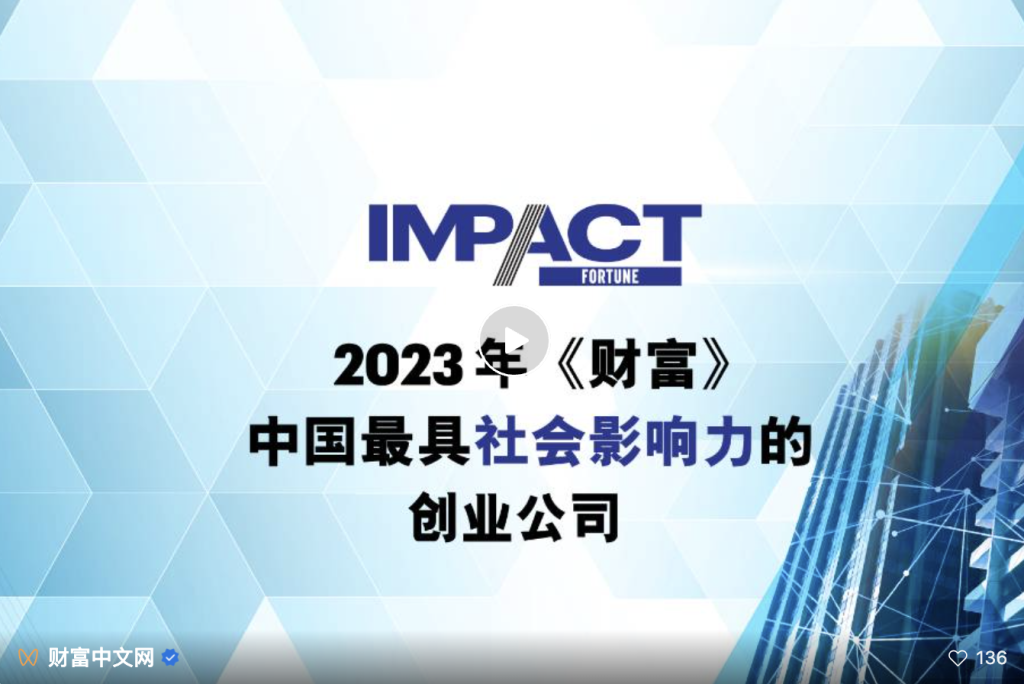 "On this list, which belongs to the present and even more to the future, we see not only the names of enterprises, but behind those names are the entrepreneurs' wisdom, diligence, persistence and determination to change the world. It is these qualities that come together to form the main flavor of the current Chinese economy." Commented the Fortune editorial board.

As a part of the surging momentum of China's economy, Strike Bio is committed to platform development, exploring the unlimited potential of synthetic biotechnology, building a global synthetic biotechnology industry ecosystem, and working hand in hand with its ecological partners towards the "growth of all things, synthetic future".