Guangzhou Daily News (all media reporter Wu Chenghua correspondent Shi Weizong) yesterday, Lin Keqing, secretary of the Guangzhou Municipal Party Committee, went to Haizhu District State Chuang Biotechnology Co., LTD., Root Interconnection Co., LTD., Guangzhou Chaojing Automobile Technology Co., LTD., Gongmeigang Park to investigate the urban industrial development.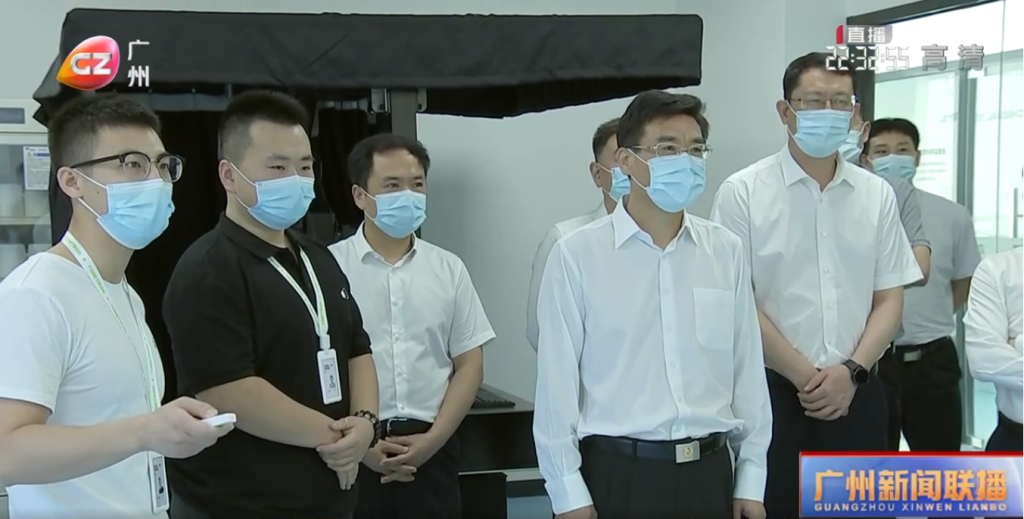 We will accelerate the development of a more competitive modern industrial system, strengthen the foundation of the real economy, and make every effort to promote high-quality economic development. To optimize the industrial layout, based on large urban resources endowment, industry foundation, the new track around the new industry, adjust measures to local conditions do function planning, industry planning, space planning, revitalize the village industrial park, logistics park, old factories, such as inefficient use of land, build a batch of special industrial buildings, industrial district, creative park, promote the industry carrier mass transfer efficiency. To improve the industrial economic effect, high-tech, high benefit, high added value oriented, fully use of big data, artificial intelligence, digital technology such as cloud computing, support industrial enterprise technical transformation, energy conservation and carbon reduction transformation, promote transformation and upgrading of traditional industries, and develop the digital economy, intelligent equipment and robot, a new emerging competitive industries such as energy and energy conservation, environmental protection, We will accelerate the development of a new economy, new forms and models of business, move industrial chains and value chains to the higher end, and enhance the core competitiveness of enterprises. Vigorously promotes the project to be born, in-depth implementation of the "chain length", give full play to the role "chain Lord" enterprises, focusing on the industrial chain precision investment, increasing technology and investment, exchanging and foster the introduction of a batch of enterprises headquarters, specialization, the new enterprise and innovation platform, one thousand ways to expand investment effectively, promote more physical workload, effective steady economic base. To strengthen the service guarantee, well implement various tax cuts JiangFei national, provincial and enterprise policy, strengthen the talent, land, capital and other elements, coordinate to solve practical problems such as rent, tax and labor, emotional help enterprises to bail out problem solving, increase the youth entrepreneurship support innovation, promote enterprise, colleges and universities, such as joint cooperation, continuously optimize innovation entrepreneurship, We will fully energize market entities.
City leaders Bian Liming, Wang Guilin to participate.
Article source:https://news.ycwb.com/2022-07/20/content_40929301.htm