From recognizing life to creating life, synthetic biology has been praised as a well-deserved "weapon" of life science.
In July 2023, the Global Health & Pharma Magazine (GHP) International Life Sciences Awards were announced, and as a Chinese synthetic biology company, Strike Bio was honored as the "2023 Synthetic Biomanufacturing Platform of the Year".
GHP is a global information exchange platform in the field of medicine and health, and its International Life Science Awards have been awarded for eight consecutive years to recognize outstanding representatives of scientific and technological innovation companies worldwide.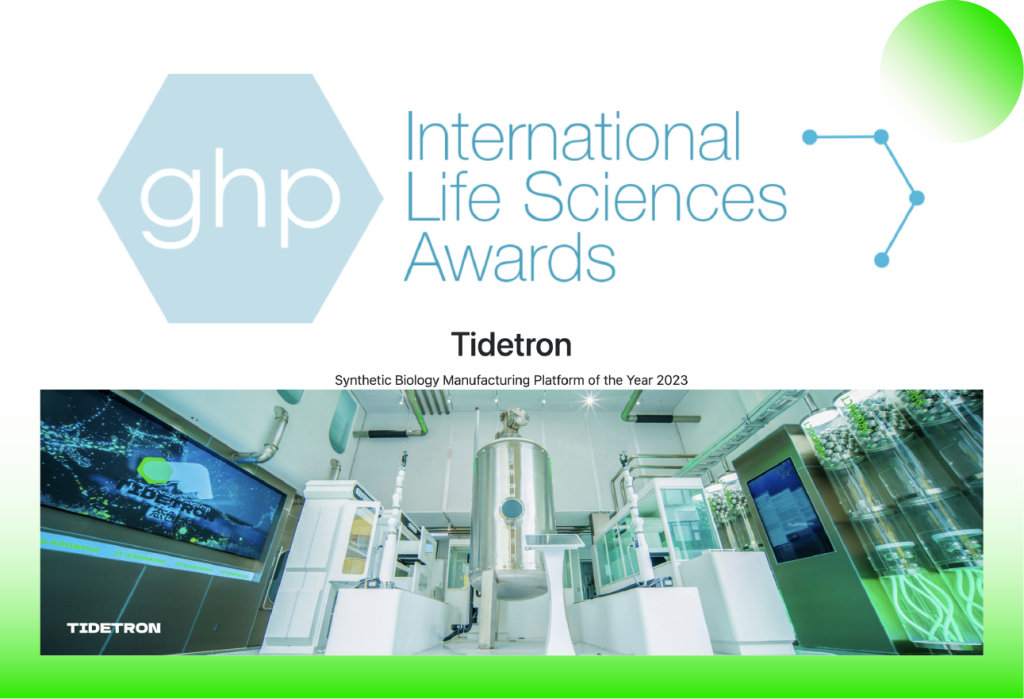 Synthetic biology is an important branch of life science. It combines knowledge from multiple disciplines, including biology, engineering and computer science, with the aim of designing, constructing and modifying biological systems to achieve specific functions or goals, and has shown great potential in medicine, food, beauty and materials.
Taking the pharmaceutical field as an example, the application of synthetic biotechnology can be broadly categorized into the synthesis of drug intermediates/ APIs (e.g., biosynthesis of Artemisinin, Selegiline, Paclitaxel, etc.), and artificial modification of living organisms for diagnostic and therapeutic purposes (which is still in the research stage).
As a synthetic biology platform enterprise, Strike Bio is committed to opening up a new future of healthcare with synthetic biology intelligence, which has gradually gained wide attention and recognition in the global perspective.
Based on the multi-substance mass-producing substance manufacturing platform, Statecharm Bio has laid out peptides, terpenes, lipids, flavonoids, proteins and other substances to gradually develop drug peptides, drug intermediates, pharmaceutical raw materials and so on, to realize high-value green substitution, and carry out the relevant cooperation with the internationally renowned pharmaceutical companies.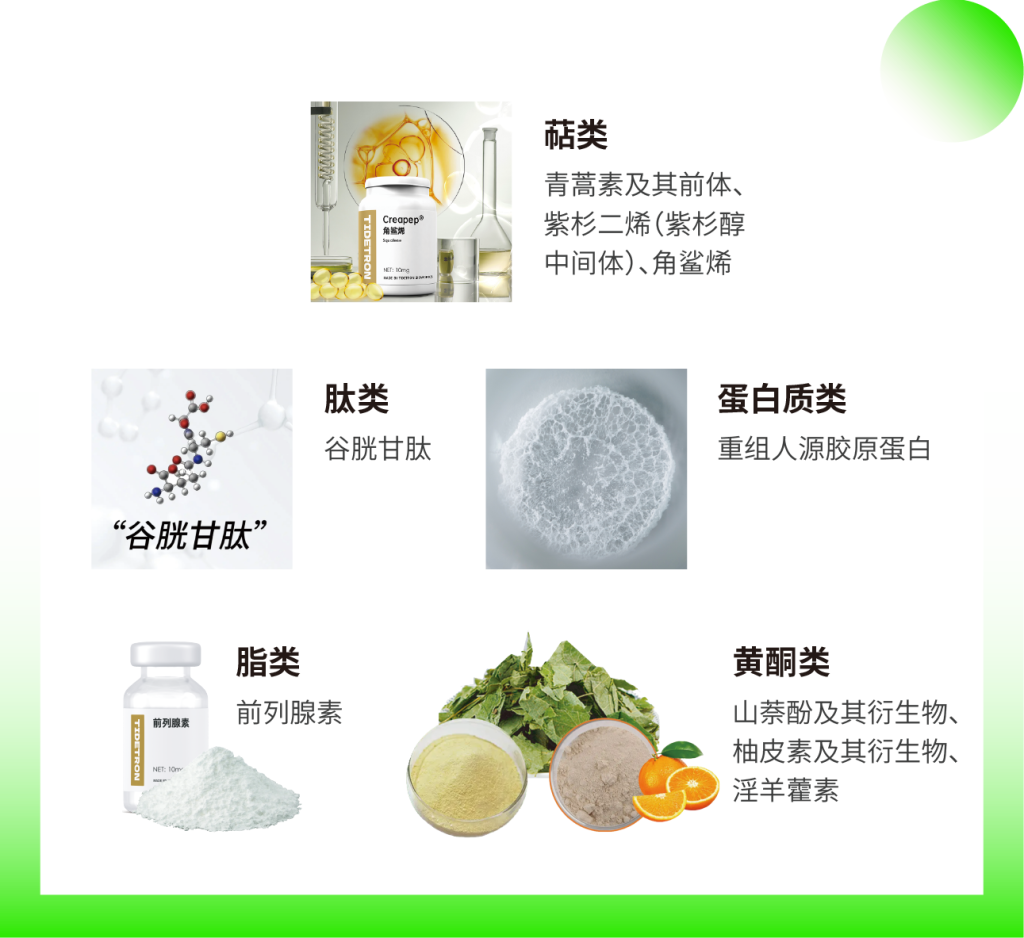 Among them, Epimedium, as a "new anticancer drug" for the modernization of traditional Chinese medicine, suffers from the problems of large investment, low efficiency and unstable output in the traditional plant extraction method. By using synthetic biology technology and bioinformatics method, Stage Creative Bio screens the most suitable chassis strain for efficient genes, sets up efficient synthesis module, and then constructs Epimedium synthetic strain, and obtains high-purity Epimedium.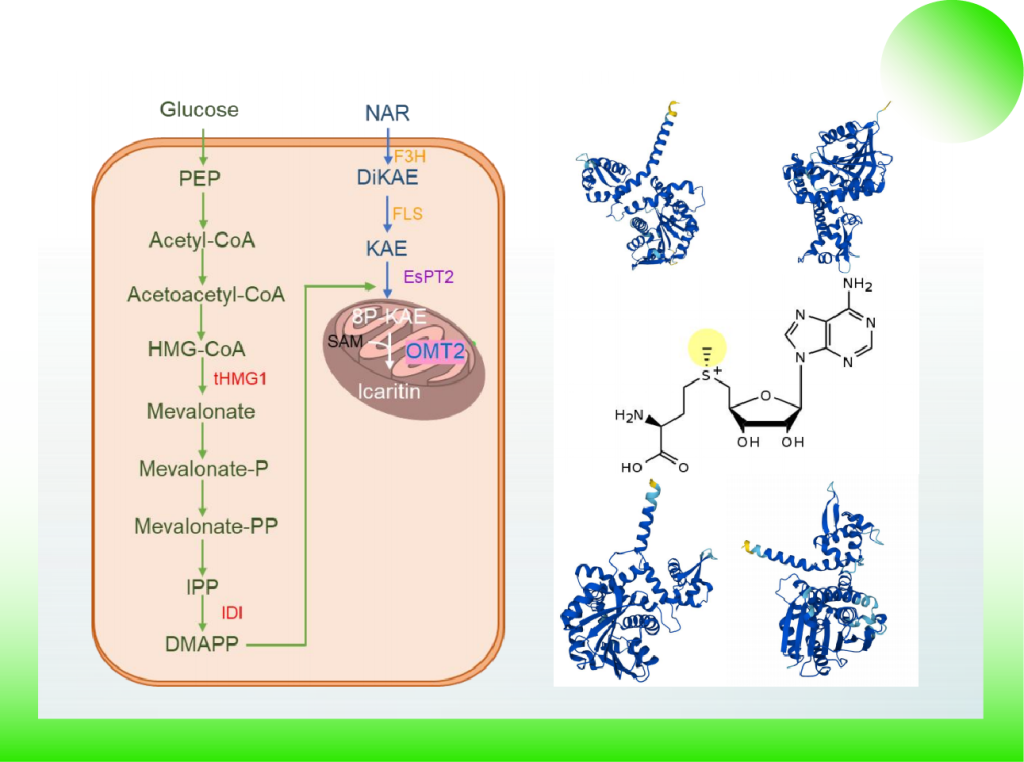 With the wide application of synthetic biotechnology in medical treatment, the industrialization of biopharmaceuticals has accelerated significantly. According to IQVIA data, the global biopharmaceutical market will be $431 billion in 2022, and the CAGR for the next five years is expected to be maintained at 9.1%. Biopharmaceuticals' good efficacy and safety, and the characteristics of fewer side effects and toxicity have brought them more and more attention from the market, and they are expected to be the main driving force of the future growth of the pharmaceutical market.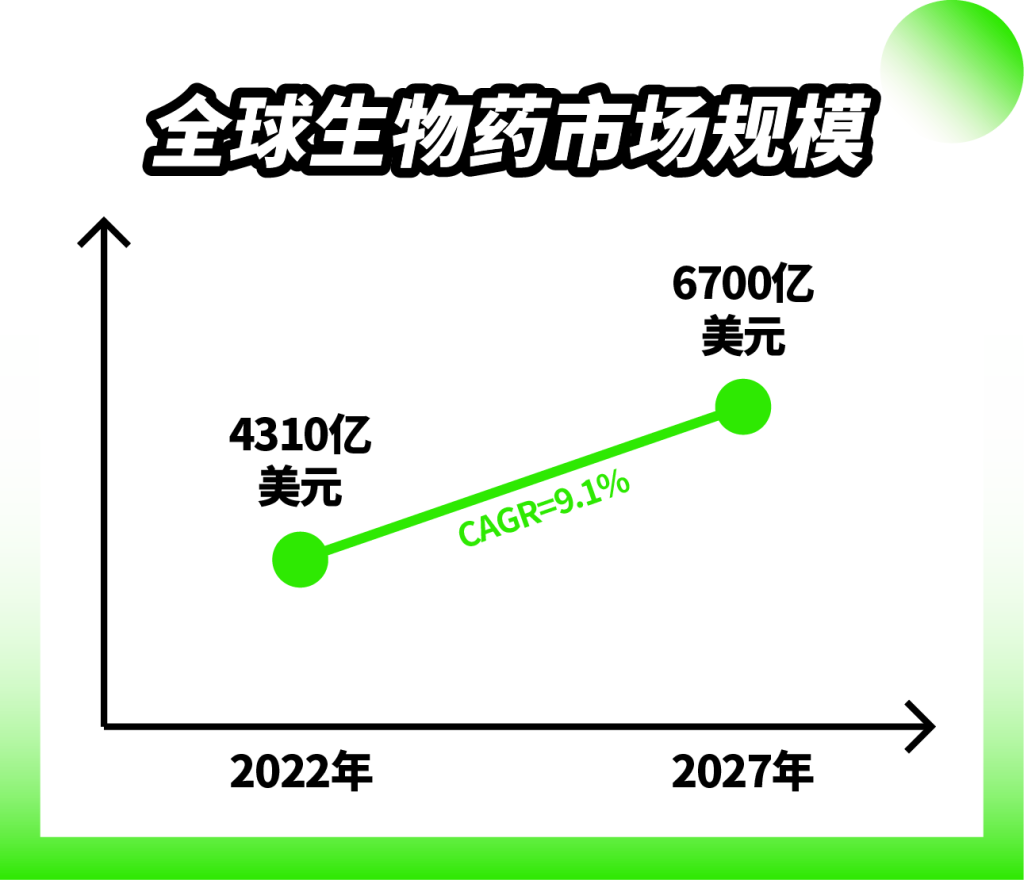 Synthetic biology is "coming into reality". Relying on the development path of platform, Strike Bio promotes the integration of upstream and downstream industries, provides the whole chain solutions for the fields of "medicine, food, beauty and security", and continuously expands the global cooperation network, and closely cooperates with partners to build the global synthetic biology industry ecosystem, and steps forward to the sustainable development of the "bio-age". We will continue to expand our global cooperation network and work closely with our partners to build a global synthetic biology industry ecosystem and move towards a sustainable "biological era".
Technology to the new, all things grow.